A low-code User eXperience 'design language'
Mendix Atlas UI is a low-code tool intended for software application developers who find themselves bereft of any perceptible level of 'front-end' development or UI design skills.
Atlas can be used to define a standardised design language (to promote design best practices) across multiple autonomous development teams — this can help ensure that all apps conform to the organisation's own design principles.
Magical analyst house Gartner has estimated that there may be as few as one User eXperience (UX) designer for every 17 developers, a survey result that Menidx is keen to highlight.
Layered componentised UI
Mendix Atlas is described as a layered componentised UI framework with a web-based modelling tool featuring ready-to-use UI elements.
UIs are constructed through a combination of navigation layouts, page templates, building blocks (pre-configured assemblies of UI components) and widgets. Atlas assembles widgets in pre-configured layouts with optimal proportions, spacing and individual design properties.
The resulting app's visual style automatically reflects a selected visual theme – either one provided by Mendix or a custom theme created with the Theme Customiser.
Enterprise design language
According to Mendix, "All design elements can be packaged as enterprise design language modules and distributed via a private App Store, ensuring that the organisation's UI and design best practices are automatically employed across all Mendix development teams."
The Mendix Web Modeler is meant for developers (and power users) wanting to materialise their app ideas using Atlas design elements.
An integrated Toolbox enables discovery and drag-and-drop consumption of reusable building blocks and widgets. In addition, the Web Modeler bi-directionally syncs with the Desktop Modeler so developers can enhance prototypes with more complex logic and integrations, turning them into production applications.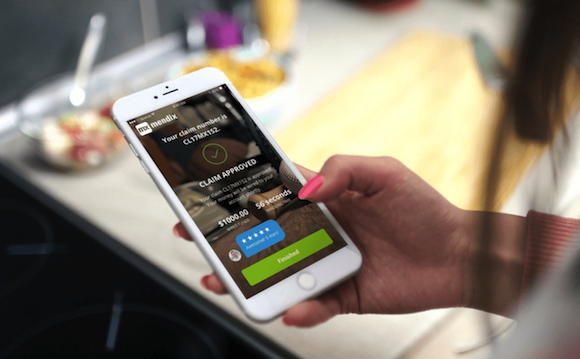 Content Continues Below

Download this free guide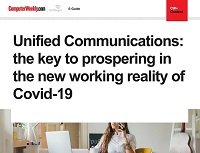 Unified Communications: the key to prospering in the new working reality of Covid-19
The coronavirus is changing everything about how people work, and will do so permanently. It added that even though the working world was experiencing unprecedented uncertainty, there were two things that should be borne in mind: the virus will pass, and at the other side of the pandemic, the world of work will look very different.