Common passwords 123456 and qwerty finally exposed
A report by database security firm Imperva has highlighted the most common consumer passwords. The study was based on an analysis of 32 million passwords exposed in the recent Rockyou.com breach.

Download this free guide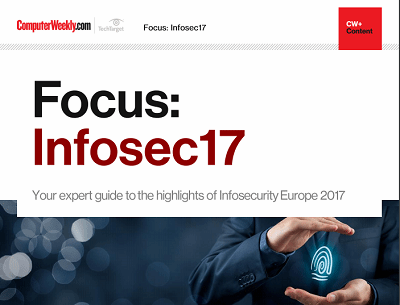 From forensic cyber to encryption: InfoSec17
Security technologist Bruce Schneier's insights and warnings around the regulation of IoT security and forensic cyber psychologist Mary Aiken's comments around the tensions between encryption and state security were the top highlights of the keynote presentations at Infosecurity Europe 2017 in London.
By submitting your personal information, you agree that TechTarget and its partners may contact you regarding relevant content, products and special offers.
You also agree that your personal information may be transferred and processed in the United States, and that you have read and agree to the Terms of Use and the Privacy Policy.
The report can be downloaded here – no registration required. The top ten passwords are:
1. 123456
2. 12345
3. 123456789
4. Password
5. iloveyou
6. princess
7. rockyou
8. 1234567
9. 12345678
10. abc123
Will users never learn?
By Nigel Stanley, Practice Leader – Security, Bloor Research