Server virtualisation platforms and management
Get news and technical advice on virtualisation platforms, virtualisation management and strategy. Our resources weigh the pros and cons of virtualisation platforms (VMware, Hyper-V and XenServer) in light of your datacentre requirements and offer step-by-step guidance on virtualisation management tasks, such as installing Hyper-V or VMware, monitoring, troubleshooting and securing virtual machines, P2V, V2P, V2V migration, desktop virtualisation strategies, and more.
News :

Server virtualisation platforms and management View All News
In Depth :

Server virtualisation platforms and management
We examine the progress of Neutron, OpenStack's cloud networking module Continue Reading

Docker, by default, doesn't come with persistent storage, which presents an issue to some workloads customers that want to run in containers – however, there are ways to achieve persistent storage Continue Reading

The appeal of cloud bursting is easy to see, but the level of complexity involved negates its benefits – at least for now Continue Reading
View All In Depth

Download this free guide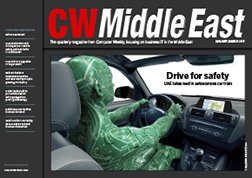 CW Middle East: UAE takes lead in autonomous car trials
Self-driving cars are one of the most exciting developments in technology. Companies like Google and Tesla are pioneering the technology. But it might be countries in the Middle East, with the poorest road safety records in the world that could benefit most. Despite significant regional spending on safety campaigns, the UAE still clocks up 12.7 ...
Opinion :

Server virtualisation platforms and management
As some enterprises find the reality of cloud fails to live up to the hype, Clive Longbottom explains why serverless computing could help firms attain the operational benefits they're looking for Continue Reading

The emergence of software-defined hardware has given rise to the phrase "infrastructure as code" to describe the way these environments are managed Continue Reading

Quocirca's Clive Longbottom runs through the list of items enterprise IT managers should look for in prospective colocation providers Continue Reading
View All Opinion
Videos :

Server virtualisation platforms and management
Fitness First has migrated its traditional datacentre installation to a Nutanix converged infrastructure

Peterborough has become a big user of software as a service for council services. We speak to its head of IT, Richard Godfrey on going cloud first
View All Videos