IT disaster recovery plan best practices: Fundamentals in DR planning
In this Special Report, find out the basics to best implement your IT disaster recovery plan, including detailed guidelines for performing key business impact and risk analyses.
In an IT disaster recovery plan, the business impact analysis and risk analysis are the foundations upon which actual contingency planning is based. In this SearchStorage.co.UK Special Report we focus on these fundamentals of the DR planning project with detailed guides to carrying out the necessary research and analysis that will uncover the risks your business faces should disaster strike.

Download this free guide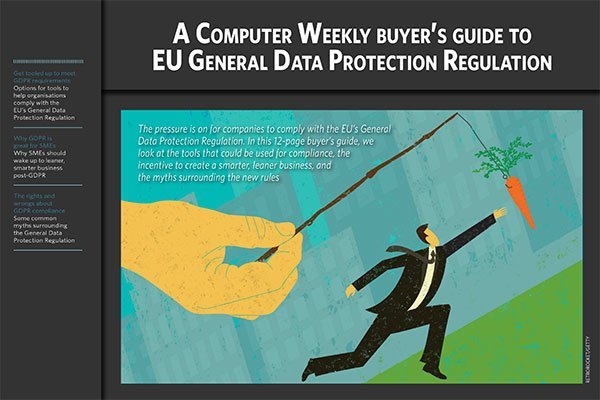 Computer Weekly's Buyer's Guide to GDPR Part 2
In this 12-page buyer's guide, we look at the tools that could be used for compliance, the incentive to create a smarter, leaner business, and the myths surrounding the new rules.
By submitting your personal information, you agree that TechTarget and its partners may contact you regarding relevant content, products and special offers.
You also agree that your personal information may be transferred and processed in the United States, and that you have read and agree to the Terms of Use and the Privacy Policy.
In this Special Report, you'll also find out about the differences between IT disaster recovery planning in physical and virtual server environments, tips about network planning outsourcing for DR and a guide to disaster recovery testing best practices.
Disaster recovery: Risk assessment and business impact analysis
Risk assessment and business impact analysis are key stages in disaster recovery planning, but where do they fit within the DR planning process? In this article Paul Kirvan of the Business Continuity Institute walks you through the key preliminary stages of IT disaster recovery planning.
Podcast: Business impact analysis at heart of disaster recovery
In this podcast Paul Kirvan outlines exactly where a business impact analysis fits into an IT disaster recovery plan and outlines the key steps in the required research and analysis necessary to carry one out.
Virtualisation disaster recovery planning tutorial
If you are considering or starting to implement virtual servers in your IT environment, you should be aware of the differences between virtualisation and physical-server environment disaster recovery planning, preparation and testing.
Network disaster recovery plan basics
A good set of network documentation can prove to be extremely valuable in the event of an extreme disaster. Learn what to document and make part of your network disaster recovery plan.
Getting started with outsourcing disaster recovery sites
If you are considering disaster recovery outsourcing, there's a lot you need to know. What will the disaster recovery site include, and what will you get? Use this tip as a short checklist as you get started with outsourcing disaster recovery.
Disaster recovery testing best practices: Test thoroughly and often
DR testing is something everyone talks about, but it's useless if you don't actually do it. Follow these DR testing best practices to ensure you're always prepared for a disaster.
Read more on Disaster recovery