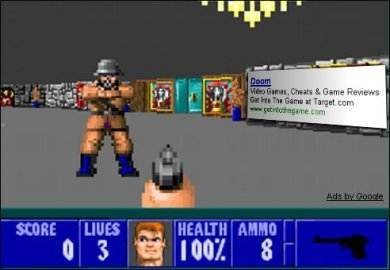 Source:
buggolo on Flickr
Wolfenstein 3D - 10 games that rocked the world
Wolfenstein 3D is generally regarded as having both popularized the first-person shooter genre on the PC and creating the basic archetype that subsequent games of the same genre would be built upon. It was created by id Software and published by Apogee Software. Released on May 5, 1992 for MS-DOS, the game was inspired by the 1980s Muse Software computer games Castle Wolfenstein and Beyond Castle Wolfenstein. It has been ported to a wide variety of systems.

The game was released as shareware, which allowed it to be copied widely. The shareware release contains one episode, consisting of 10 missions (levels). The commercial release consists of six episodes including the shareware episode and a three episode mission pack called "The Nocturnal Missions".