refresh(PIX) - Fotolia
French aeronautics and aerospace manufacturer optimises datacentres
High-tech manufacturer outsources datacentre management to support its digital transformation
French manufacturer Safran is optimising its datacentres through an outsourcing agreement with Atos, as part of the company's digital transformation.

Download this free guide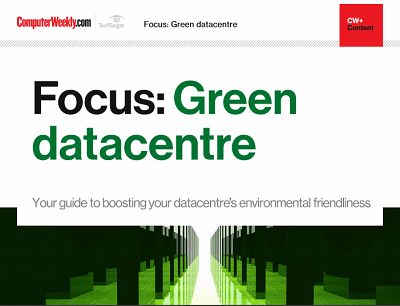 Datacentres - 5% of the world's global energy
Don't be a Trump. Datacentres currently represent 3 to 5% of the world's energy. That's the same as the entire aviation market. Your environment needs you! Do your part and click here.
By submitting your personal information, you agree that TechTarget and its partners may contact you regarding relevant content, products and special offers.
You also agree that your personal information may be transferred and processed in the United States, and that you have read and agree to the Terms of Use and the Privacy Policy.
The four-year initial agreement, with an option for a two-year extension, will support the introduction of a hybrid cloud orchestration service and standardise process management across public and private clouds.
In Europe, the cloud platform will be provided to Safran from within France, as well as in Romania and Poland. In the US, it will be hosted locally.
"We are aiming to rapidly transform our entire information system over the cloud," said Thierry Milhé, vice-president, international production of IT services at Safran. "The collaboration between the Safran and Atos teams will help us spring into this new era."
Safran also aims to secure data wherever it is, rather than focusing on devices and applications. Surveillance of data flow will take into account each country's regulatory requirements.
Satran CIO Loïc Bournon said outsourcing the management of datacentres to Atos would change the IT department's role and free up time "in order to be able to offer our various core businesses a range of flexible and secure services". he added: "We expect to see some technological breakthroughs with these innovative digital solutions."
Businesses in all sectors are currently investing in their datacentres to support digital transformations. For example, connecting on-premise datacentre assets to public cloud resources will be a top investment priority for European IT decision-makers this year, according to the 2017 Computer Weekly/TechTarget IT Priorities survey.
With enterprises increasingly looking to tap into off-premise resources, the hybrid cloud is often seen as a delivery model that will enable them to do that while making the most of their existing datacentre investments.
Read more on Datacentre capacity planning