ralwel - Fotolia
FOI requests reveal appetite for datacentre change in London's local councils
Research conducted by cloud service provider HyperGrid suggests IT departments in local councils are working with outdated and underperforming datacentre infrastructures
Having to rely on outdated and underperforming infrastructure is the top IT challenge for local authorities in London, new research suggests.
According to a series of Freedom of Information (FOI) requests, submitted to 32 of the capital's borough councils, infrastructure refresh projects were name-checked as a top priority for 53% of the 30 local authorities that responded.

Download this free guide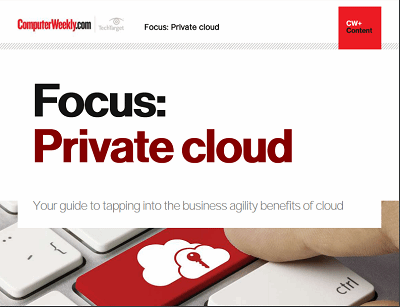 Is private cloud a test bed for public cloud?
Making a cloud sacrifice by doing private? If the business information is sensitive, private cloud could be a good fit, but may require making some compromises (compared with using public cloud) with regard to pricing, scalability and functionality. Join Computer Weekly as they take a look at what enterprises need to consider before moving to the private cloud, from a technical and business agility perspective.
By submitting your personal information, you agree that TechTarget and its partners may contact you regarding relevant content, products and special offers.
You also agree that your personal information may be transferred and processed in the United States, and that you have read and agree to the Terms of Use and the Privacy Policy.
The FOIs, submitted by cloud service provider HyperGrid, also saw respondents asked to list their biggest datacentre challenges, and outdated infrastructure emerged as the top pain point with 16.5% of the vote.
Performance issues were also cited as a challenge by 10% of respondents, followed by onboarding new workloads (10%).
To address these challenges, 20% of respondents said they are embarking on an infrastructure refresh project, with 43% indicating a preference for a cloud-like, subscription-based method of IT consumption.
Doug Rich, vice-president for Europe, Middle East and Africa (Emea) at HyperGrid, said the findings reveal a healthy appetite for digital change in London's local authorities as they battle with budget cuts and rising user expectations.
"Legacy systems are no longer capable of coping with the challenges brought about by budget cuts, increased demand for higher-quality services and reorganisation to fit the changing role of local government," said Rich.
"The focus on quality is crucial. Local government can no longer afford to settle for solutions that simply 'get the job done'. The demands of digital transformation and ever-increasing workloads mean that IT infrastructure needs to be high-performing yet flexible to rapidly changing requirements."
Read more about local councils and digital transformation
Rich said more councils should consider adopting a subscription-based approach to consuming IT for business agility purposes, given that many local authorities will face budget cuts for many years to come.
"Local authorities should be aiming to consign the old ways of consuming IT to the past," he said. "Casting off traditional vendor lock-ins for a more flexible approach brings greater opportunities for a more cost-effective service.
"Digital transformation is placing a significant amount of strain on both public and private sector organisations, and local government cannot afford to be left behind."
Read more on Infrastructure-as-a-Service (IaaS)