Woody - Fotolia
Equinix buys Japanese datacentre firm Bit-isle to tap into Asia-Pacific cloud demand
Datacentre giant Equinix reveals details of its latest acquisition target, Japanese firm Bit-isle, to meet demand for cloud and hosting services in the Asia-Pacific region
Equinix has hit the acquisition trail again, having agreed to buy Tokyo-based datacentre provider Bit-isle for $280m.
The deal is expected to close in early 2016, and – if it goes through – would make Equinix Japan's fourth largest datacentre operator, with 10 facilities in the country.

Download this free guide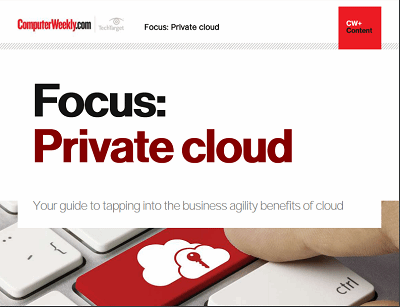 Is private cloud a test bed for public cloud?
Making a cloud sacrifice by doing private? If the business information is sensitive, private cloud could be a good fit, but may require making some compromises (compared with using public cloud) with regard to pricing, scalability and functionality. Join Computer Weekly as they take a look at what enterprises need to consider before moving to the private cloud, from a technical and business agility perspective.
Bit-isle was set up in the year 2000, and specialises in providing outsourced IT services. Since then, it has gone on to open six datacentres in Japan, and claims to have more than 650 customers.
According to Equinix, demand for its network-neutral interconnection services is growing fast in Asia-Pacific, and adding Bit-isle's services to its portfolio should open up cross-selling opportunities in the enterprise and systems integrator community.
Kohei Terada, president and CEO of Bit-isle, said merging with Equinix would help the business expand and scale, while addressing the needs of its existing customers.
"The opportunity to integrate with Equinix, the number one datacentre operator in the world, enables us to maintain our neutral position, while providing access to the most densely interconnected networks and cloud services, and gives our customers access to datacentres in 33 markets globally," he said.
"We will continue to support Japanese companies in Japan, and in every market where they do business."
Steve Smith, president and CEO of Equinix, said the locations of Bit-isle's datacentres, and its attitude towards cloud computing, were important factors in its decision to acquire the company.
"Equinix will be in a strong position to attract Japanese enterprises. Both Equinix and Bit-isle have the same vision for cloud computing, and Bit-isle's five datacentres are in the best locations in Tokyo," said Smith.
"The company's strong local leadership, business and network operations teams will greatly enhance our strength in this important market and we look forward to bringing them into the Equinix family."
News of the deal comes several months after Equinix set out plans to acquire rival datacentre provider TelecityGroup, in the face of growing enterprise demand for cloud services.
Read more about Equinix
Read more on Infrastructure-as-a-Service (IaaS)