Indian Election Commission will not use Google to provide voters with information
Security fears have conspired to derail a potential agreement between Google and India's electoral Commission to provide online registration for voters in the lead up to the general election
Security fears have conspired to derail a potential agreement between Google and India's Electoral Commission to provide online registration for voters in the lead up to the general election.

Download this free guide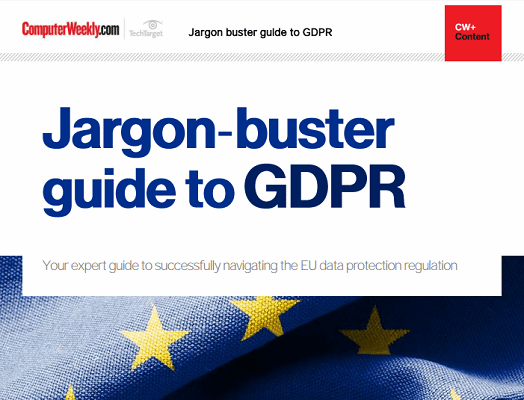 Jargon-buster guide to GDPR
The 10 most important things you need to know about GDPR, and a jargon-buster explanation for some of the key terminology.
By submitting your personal information, you agree that TechTarget and its partners may contact you regarding relevant content, products and special offers.
You also agree that your personal information may be transferred and processed in the United States, and that you have read and agree to the Terms of Use and the Privacy Policy.
The Election Commission said in a statement: "Google made a presentation to the Commission for electoral look up services for citizens to help in the efforts of the Commission for better electoral information services. However, after due consideration, the Commission has decided not to pursue the proposal any further."
Public concerns over citizen data being in the hands of a US company have increased following the revelations that US security agency, the National Security Agency (NSA), had monitored data held by US IT companies. This was revealed by former NSA contractor Edward Snowden, who leaked top secret NSA documents which revealed that the NSA had obtained access to the systems of top internet companies as part of a previously undisclosed surveillance programme called Prism.
Google said it "is committed to help make public information on the web easily accessible to internet users across the country."
"It is unfortunate that our discussion with the Election Commission of India to change the way users access their electoral information, that is publicly available, through an online voter look up tool, were not fruitful."
Research in the UK conducted by hosting company Peer 1 found that a quarter of UK businesses are moving their data out of the States following the NSA and Prism scandal. 25% of the 300 UK businesses surveyed said they will move their data out of the US.
The Data Security Council of India (DSCI), which was set up by Nasscom in 2008, will hold its Data Privacy Day later this month (28 January). The organization said: "It aims to increase awareness of privacy & data protection issues among consumers, citizens, organizations, academia, government officials, etc. & help industry, bring forth privacy efforts and practices prevalent in the industry. With grave privacy concerns beginning to rent house in people's head, this day becomes all the more significant."
E-Handbook

E-Handbook

E-Handbook
Read more on Security policy and user awareness