The College of North West London (CNWL) has replaced its ageing EMC storage area network (SAN) with Dell Compellent tiered storage in a £300,000 project that has already netted savings of £35,000 in server hardware and power costs in the few months since deployment.
Deployment of the Dell Compellent SAN has enabled widespread virtualisation of servers, desktops and telecoms systems to bring these hardware and power savings.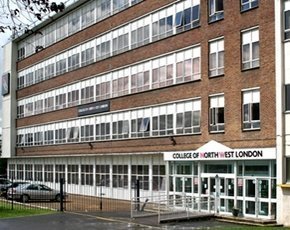 CNWL in Brent, a further education college with 700 staff and 12,000 students, delivers more than 3,500 desktops from two main sites at Willesden and Wembley that act as datacentres.
IT underpins the entire curriculum and there is a drive towards paperless working for staff.
Storage requirements are driven by the need for capacity for Microsoft Exchange email data, CCTV recording and its Microsoft Lync 2013 software-based communications system. The spur to replacement of SAN capacity was the existing EMC array's imminent lack of support.
Garod Barker, head of IT at CNWL, said: "We had an EMC CX4120 deployed but capacity was growing rapidly – about 100GB a month – and we needed to look at replacing it when EMC said it would only renew the warranty for another two years. It was basically at end-of-life after only four years."
"EMC wanted to sell us the next version, but we were concerned how long that one would last before being end-of-life too."
After evaluating a number of SAN products from EMC and HP, CNWL eventually deployed dual Dell Compellent SC040 SAN controllers with 58TB capacity at its main Willesden site with tiered 600Gb SAS (10TB) and 3TB Sata drives (48TB).  
Data with high performance demands, such as CCTV, email and Lync, resides on the SAS tier, with secondary data relegated to Sata.
Read more on virtualisation
There is no flash tier, for reasons of cost, said Barker. "We looked at SSD and fast Fibre Channel disk, but we considered we had enough performance with what we had."
At the secondary Wembley site it has one SC040 controller with 50TB as part-production, part-disaster recovery storage capacity, with 45TB on bulk Sata and 5TB on faster SAS. That site will be superceded by a new second datacentre planned at the Willesden site, 200m from the existing facility.
A key benefit of the Dell Compellent SAN has been its role in helping CNWL increase the use of virtual servers and Microsoft's Lync 2013 unified communications system.
"We're reducing hardware in the server room by hosting virtual machines and Lync on the SAN and have saved about £35,000 so far," said Barker. "We've also reduced power use by 12 amps and our UPS [uninterruptible power supply], which was once good for two hours' uptime, is now good for 3.5 hours."
Another benefit is Compellent's relative ease of use, said Barker: "The GUI in Compellent is very simple to use. Navisphere in EMC is very clunky in comparison. The snapshotting and Data Instant Replay, which syncs instances on each SAN of, for example, VMware images, SQL databases etc, is an added bonus."
Barker's only quibble with the Compellent SANs is an issue with drive trays. "We were half way through the install when Dell changed the drive trays. Now we have the old and new versions and they're not backwards compatible."
Email Alerts
Register now to receive ComputerWeekly.com IT-related news, guides and more, delivered to your inbox.
By submitting your personal information, you agree to receive emails regarding relevant products and special offers from TechTarget and its partners. You also agree that your personal information may be transferred and processed in the United States, and that you have read and agree to the
Terms of Use
and the
Privacy Policy
.