Startup profile: Digital Shadows
Digital Shadows is an IT security startup that analyses a company's digital footprint on the internet. The service looks at all the information businesses expose online through social media channels, cloud services and mobile devices to find risks to the company's reputation and security.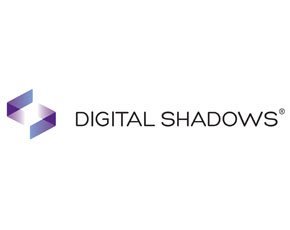 Digital Shadows is an IT security startup that analyses a company's digital footprint on the internet. The service looks at all the information businesses expose online through social media channels, cloud services and mobile devices to find risks to the company's reputation and security.

Download this free guide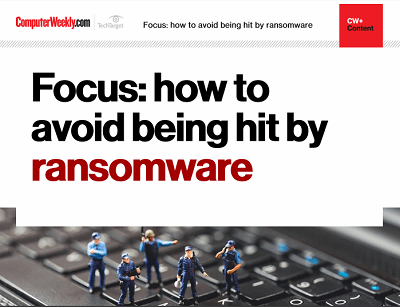 WannaCry wake-up call
The global ransomware attack in May 2017 affected more than 200,000 computers in over 150 countries, including in the UK where the NHS was forced to restrict operations and turn away patients. Is this wake-up call for businesses to finally pay serious attention to cyber security? This Computer Weekly Special Report analyses the risks of ransomware and provides best practices to protect from future WannaCry threats.
By submitting your personal information, you agree that TechTarget and its partners may contact you regarding relevant content, products and special offers.
You also agree that your personal information may be transferred and processed in the United States, and that you have read and agree to the Terms of Use and the Privacy Policy.
"The volume of information exposed on the internet is so vast it's very difficult to find the risks among all the noise," said Alastair Paterson, co-founder of Digital Shadows. "For the average large enterprise it's a challenge to process all that information, and they're under increasing pressure to reduce costs."
How does the technology work?
Digital Shadows is a large-scale risk and intelligence platform which monitors over 60 million sources of information in 25 languages. The company uses machine learning, a branch of artificial intelligence which allows software to learn from data, to teach the system terms to look out for which may determine a risk.
The machine-learning algorithms pick out the relevant information from the web. The system learns to pick out certain information and to leave irrelevant information.
"The clever bit is what we do with that information," said Paterson. "We have developed a bespoke set of algorithms that enable us to effectively create 'needle-rich haystacks'. We throw away the irrelevant information by using natural language processing algorithms, to quickly cluster the noise together and eliminate the 'hay'. And we just analyse the outer layers and spot the risks as they bubble up to the surface."
What are the benefits for IT buyers?
IT buyers using Digital Shadows benefit from keeping a close eye on corporate information which may leak onto the internet. The system looks for exposed information, such as account takeovers, confidential material, user names, passwords, and other data which would have a significant business impact.
The service allows companies to keep their reputations intact and secure, as well as saving money by allowing them to deploy resources more effectively.
"An army of people using Google and social media tools or brand monitoring is very expensive and not very effective. We offer the opportunity to outsource the problem and risk at a cheaper rate at what they would be able to get internally, and is much more comprehensive," said Paterson
"It's been an interesting challenge for us, banks have said: 'If it's already on the market, we've bought it, what can you show us that is really different?'" After running trials with financial institutions, Digital Shadows has entered into commercial contracts with a number of them.
How will the technology work in a typical corporate infrastructure?
Digital Shadows has an initial meeting with each client to agree priorities and configuration of the system. The service can be up and running within a couple of days and the intelligence platform begins to analyse the company's digital footprint.
"The beauty is we don't need to connect to the client's network - we're looking at open internet sources, and it is run entirely on the outside," said Paterson.
Once the system finds a possible risk, the information has to be checked by a human to "keep quality high and eliminate false positives." The startup offers a service in office hours or 24/7 depending on the contracted level of support.
Once the information is deemed a risk, the client is notified by email alert, and there is also a portal for clients to log on and view the status of their company.
"We then write specific high priority alerts, and suggested mitigation - here's the impact it will cause and what we think you should do about it," said Paterson.
The startup will also be launching a software-as-a-system (Saas) version towards the end of this year, which will allow clients to log-in and manage their own "digital shadow".
Who is the target market?
Digital Shadows targets large financial institutions, but Paterson said smaller banks with 100 to 1,000 employees are also interested as they do not have the people to cope with rising security threats and are looking to outsource the problem.
The system has been designed to be as scalable as possible, and with refinements in the technology and experience from working with clients, the startup hopes to need fewer analysts to send alerts to clients.
As well as financial institutions, Digital Shadows is looking to work with the pharmaceutical, biotech, oil, gas and energy sectors.
Background of the startup
Digital Shadows was founded in May 2011 and has won numerous awards including a grant from the Technology Strategy Board, as well as being named a Gartner Cool Vendor.
The company moved into the Accenture FinTech Innovation Lab at the beginning of the year, where it was mentored by four banks, and produced two years of product, innovation and feedback in 10 weeks. Since the lab, Digital Shadows has entered negotiation with a number of banks on the programme and is talking to investors on both sides of the Atlantic.
Read more on Technology startups