This article is part of an Essential Guide, our editor-selected collection of our best articles, videos and other content on this topic. Explore more in this guide:

4. - Network disaster recovery planning and building resilient networks: Read more in this section

Heineken rolls out new communications network

Explore other sections in this guide:
Heineken has done a deal with Orange Business Services to roll out a new communications infrastructure across its global operations.
The five-year contract, worth millions of euros, will see Orange Business Services deploy a secure network, with built-in scalability for future growth, to connect up more than 1,100 sites owned by the brewing company across 53 different countries.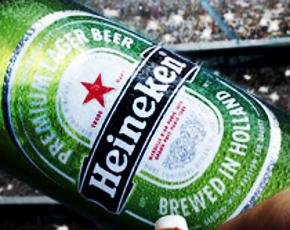 Heineken hopes the new network will help it expand the business into new regions, specifically emerging markets such as Africa, Asia-Pacific and Latin America.
"We are constantly looking for ways to better leverage our global scale and to support growth in developing markets," said Frans Eusman, chief business services officer at Heineken. "Optimising our communication infrastructure is a key enabler for this."
The contract will include a remote access solution for the 60,000 employees in the company, application and network optimisation features to prioritise workloads, and a unified communications system for audio-conferencing and other voice services across an IP network.
Once the system is in place, Heineken also plans to bring in video-conferencing and telepresence tools, despite currently having smaller-scale contracts with Polycom. 
"We turned to Orange Business Services to help us achieve some key business goals in this area, such as network consolidation, lower total cost of ownership and enhanced governance, with the flexibility to cater to sustainable top-line growth and improved employee collaboration across the Heineken organisation," added Eusman.
"As a key to Heineken business continuity, Orange Business Services provides end-to-end application and network performance monitoring and stringent service level commitments."
The deployment is expected to be completed 18 months into the contract.