Scott Thompson restructures Yahoo
New Yahoo chief executive Scott Thompson has announced plans to reorganise the beleaguered company into three main divisions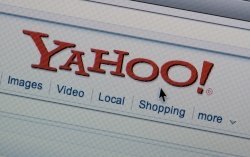 This Article Covers
RELATED TOPICS
New Yahoo chief executive Scott Thompson has announced plans to reorganise the beleaguered company into three divisions.
Thompson, who joined Yahoo three months ago, is under increasing pressure to turn the internet giant around.
News of the restructure comes just days after Thompson said Yahoo would be forced to cut 2,000 jobs to save $375m. The 14% cut in staff is the biggest single lay-off in the company's 17-year history.

Download this free guide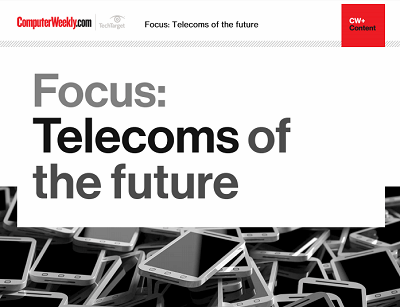 The challenge of being in telecoms
Computer Weekly catches up with Vodafone's UK chief technology officer for an in-depth look at how one of the world's largest mobile telecommunications service providers is evolving its business to cope with the ever growing challenges in telecoms.
By submitting your personal information, you agree that TechTarget and its partners may contact you regarding relevant content, products and special offers.
You also agree that your personal information may be transferred and processed in the United States, and that you have read and agree to the Terms of Use and the Privacy Policy.
From 1 May, Yahoo will operate in three groups – consumer, regions and technology – in an attempt to organise the company's activities around its customers, according to Australian reports.
"It's time for Yahoo to move forward, and fast," Thompson said in a memo to employees. "And, as we do, I want every one of us to keep one thing top of mind: what we do is about our customers, not about us. For Yahoo to win in our core business, every one of us must put our customers first."
Thompson said the restructure was an important step towards a bold, new Yahoo; smaller, nimbler, more profitable and better equipped to innovate as fast as the market required.
"We are intensifying our efforts on our core businesses, and redeploying resources to our most urgent priorities. Our goal is to get back to our core purpose; putting our users and advertisers first, and we are moving aggressively to achieve that goal," he said in a statement last week.
Yahoo's new consumer division will focus on personalised content and services, increasing its news, finance and sports offerings, improving Mail, Messenger and Flickr, and driving higher return on investment for advertisers and agencies.
Yahoo's regions division will separate out the company's divisions across the world, so they can focus on advertising in their respective areas.
The technology group will be charged with improving core platforms and developing new products, while technology teams will handle the infrastructure, technology and science to support the other two groups.
Observers said Thompson's goals of a simplified structure and a renewed focus are similar to those of his predecessor Carol Bartz, but she was ousted by the board for failing to turn the company around within two years.
Read more on Internet infrastructure