While Google's advertising revenue continues to grow, how well is the company doing selling enterprise software? 
Google reported net income of $2.71bn in the fourth quarter of 2011, compared with $2.54bn in the fourth quarter of 2010. Revenues from the UK totalled $1.06bn, representing 10% of revenues in the fourth quarter of 2011. Larry Page (pictured), CEO of Google, said he was "super excited about the growth of Android, Gmail and Google+, which now has 90 million users globally".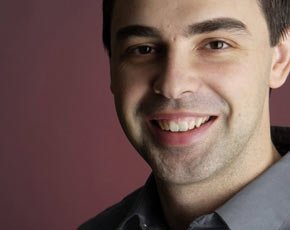 However, its online advertising revenue per click fell in the quarter. And without the income generated from continued advertising, Google may be less likely to continue building a viable enterprise business, particularly given the strength of the established suppliers in the enterprise market.
Analysts have said this is likely to continue for the foreseeable future, as the online advertising market is currently weak. In particular, Google will face increased competition from Facebook, which will use social media to target advertising. Further, Microsoft is spending a lot of money pushing Bing, which could eventually provide an alternative to Google's own search.
Google advertising revenue under pressure
Writing on financial blog Seeking Alpha, Brett Jensen, chief investment strategist at Simplified Asset Management, said Google's advertising revenue will come under increased pressure. "The company faces increasing competition in mobile and cloud computing from Apple and Amazon, both of which have better and more effective management in my opinion," he wrote.
In addition, Jensen said Google's acquisition of Motorola, which gives it a foothold in the smartphone handset market, is flawed. "In addition to increasing operating costs and lowering margins, the acquisition of Motorola Mobility has opened the door for Microsoft MSFT in the smartphone business. Microsoft's first phone product with Nokia, the Lumia 710, is generally getting good reviews."
Google faces increasing competition in mobile and cloud computing from Apple and Amazon

Brett Jensen, Simplified Asset Management
Analyst company Ovum has predicted Android will replace Apple's iOS in terms of importance to developers within the next 12 months. But Microsoft, too, will become increasingly important. "The growing momentum behind Windows Phone indicates that Microsoft has managed to convince developers that its platform is worthy of investment; its challenge now is to persuade consumers," said Adam Leach, devices and platforms practice leader at Ovum.
Google's future in the enterprise market
In its Google company profile report, Pierre Audoin Consultants (PAC) states that while the long-term strategy regarding Google's enterprise services is not yet clear, the fact is it is growing its user base as well as its partnership. According to the report, this is a good sign that Google will keep pushing its enterprise activities. 
"Consistently released updates, along with additional services, also lead PAC to believe that Google is vested in its enterprise solutions for the long-haul, though the extent of its growth will not be certain until Larry Page's strategies are in place," said the report.
However, Pierre Audoin Consultants noted that Google Apps still faces significant challenges to becoming successful. Productivity tool giants Microsoft (Office) and IBM (Lotus) hold the lion's share of the market and are desktop-based applications. Google Apps, through its cloud computing model, is innovative, but traction in the enterprise remains to be seen. 
Another facet of Google Apps services includes data migration and connection capabilities for users of Microsoft Office (Google Cloud for Microsoft Office). By allowing integration between Google Apps and this productivity suite, Google hopes to draw more customers. However, Microsoft's own cloud computing productivity suite, Office 365, will pose direct competition for Google.
A long road to enterprise success
With Eric Schmidt effectively taking a back seat by stepping down as CEO, experts have said Google no longer has the appetite to drive its enterprise business forward aggressively, and enterprise efforts will remain a small part of its business. 
"Enterprise IT buyers represent less than 3% of Google's revenue. Google is more appropriate for organisations than it has been, but recent management changes could bode ill for the enterprise business," stated analyst Gartner in its Google vendor rating published in June 2011.
Google is more appropriate for organisations than it has been, but recent management changes could bode ill for the enterprise business

Gartner's Google vendor rating, June 2011
Gartner said enterprises are moving slowly to cloud-based e-mail and collaboration services in a 15-year migration. "Google's enterprise penetration in 2010 roughly matched Microsoft's cloud e-mail uptake. Gmail is good enough to serve as a corporate e-mail system. Docs is not a replacement for Microsoft Office but it may be good enough for some users," stated the report.
CIOs are likely to deploy Google as an alternative to Microsoft Exchange, and run Google Enterprise Search. They may even pilot devices such as the Google Chromebook as an alternative to traditional desktop and laptop PCs. But Google still has a long way to go to become a viable enterprise software provider.
Email Alerts
Register now to receive ComputerWeekly.com IT-related news, guides and more, delivered to your inbox.
By submitting your personal information, you agree to receive emails regarding relevant products and special offers from TechTarget and its partners. You also agree that your personal information may be transferred and processed in the United States, and that you have read and agree to the
Terms of Use
and the
Privacy Policy
.