Vaizey says US could boost UK plans to clamp down on piracy
The UK government is still looking for a way to stop websites from hosting pirated material or streaming live sporting events without permission.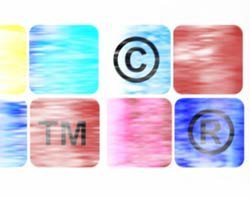 The UK government is still looking for a way to stop websites from hosting pirated material or streaming live sporting events without permission, according to communications minister Ed Vaizey.

Download this free guide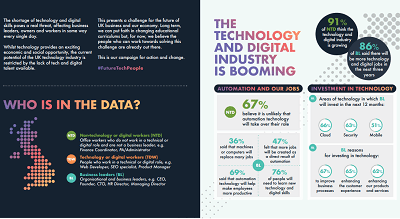 Infographic: Future-proofing UK technology
The shortage of technology and digital skills poses a real threat, affecting business leaders, owners and workers in some way every single day. Whilst technology provides an exciting economic and social opportunity, the current potential of the UK technology industry is restricted by the lack of tech and digital talent available. This presents a challenge for the future of UK business and our economy. Long term, we can put faith in changing educational curriculum but, for now, we believe the people who can work towards solving this challenge are already out there.
By submitting your personal information, you agree that TechTarget and its partners may contact you regarding relevant content, products and special offers.
You also agree that your personal information may be transferred and processed in the United States, and that you have read and agree to the Terms of Use and the Privacy Policy.
UK internet service providers (ISPs) have so far resisted attempts by copyright holders to pressure them into filtering content.
But if the US introduces a voluntary filtering system, it will be a game changer that could pave the way for websites hosting pirated material to be blocked in the UK, Vaizey told the Intellect 2011 Conference in London.
He said it had been rumoured that such a system was under consideration, but there have been no official announcements from the US to substantiate the minister's claim, according to the BBC.
Vaizey said people have the right to earn money from the content they create and that ways should be found to stop websites from streaming live sporting events without permission.
Digital Economy Act allows websites to be blocked
The controversial Digital Economy Act, which seeks to curb online piracy as part of government efforts to stimulate the economy, makes provision to block access to websites.
The act states that secretary of state for business can block any site which "the court is satisfied has been, is being, or is likely to be used for or in connection with an activity that infringes copyright".
But ISPs BT and TalkTalk have challenged the Digital Economy Act in court, claiming that the way they will be forced to police their networks will be unfair. They charged that the government has overstepped its authority with the anti-piracy measures in the act and that the legislation violates European laws on commerce and privacy.
The two ISPs also argue that the Digital Economy Act was rushed into law during the final days of the previous government and should be repealed, but the challenge submitted by the ISPs in April and a subsequent appeal were rejected by the courts, which deemed the Digital Economy Act legal in June.
The two companies have one final attempt left to repeal the act in October, but Vaizey said it was odd that the ISPs had spent so much time on litigating against an act of Parliament, according to The Telegraph.
The government is trying to encourage rights holders and ISPs to work together, he said, and should do what it can to protect UK content industries.
---
Photo: John Foxx