Mobile network operator O2 has warned the UK could fall further behind in the construction of high-speed mobile networks if Ofcom's plans for a radio spectrum auction in 2012 go ahead.
O2 says that, under current rules - which propose a cap to the amount of spectrum for 4G licensees- network operators Everything Everywhere and 3 could end up paying £1bn less for sub-1GHz spectrum than they would otherwise, according to the Financial Times.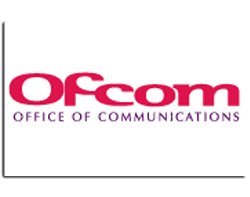 The current rules go beyond what is necessary to guard against strategic behaviour, says O2. They will provide nearly £1bn of unlawful state aid, requiring approval from the European Commission and delaying the process, says O2.
O2 has called on telecoms regulator Ofcom to revise the rules for the auction to avoid another delay.
The UK is behind the US and Japan, where mobile networks based on fourth generation (4G) wireless technology already enable fast web-surfing on smartphones.
The main reason for the UK's late adoption of 4G networks is the dispute between mobile operators over their spectrum holdings.
In March, Ofcom published draft rules for an auction of spectrum suitable for 4G infrastructure that included safeguards to ensure the UK's four mobile network operators get a fair share. The safeguards are intended to ensure smaller operators - such as Everything Everywhere or 3, which do not have any sub-1GHz spectrum - could not be outbid by O2 and Vodafone, which already hold such airwaves.
Following the publication of the radio spectrum auction rules, the Communications Management Association - which represents network owners who spend £13bn a year on network services - criticised the auction process.
The Communications Management Association (CMA) has called on Ofcom to ensure the auction is fair to telecommunications consumers and UK business, rather than use its complicated system of caps and floors to ensure the winners are viable and can afford a high price for their licences.
According to the CMA, a radio spectrum auction can only be wholly successful in meeting the needs of consumers if it incorporates elements of an approach that pays heed to consumer-orientated issues such as price, quality of service, timescale and coverage.
Ofcom - which plans to hold the spectrum auction in the first quarter of 2012 - says it is fully aware of the state aid rules and that the auction safeguards are not illegal.
If the auction goes ahead as planned and there are no delays, Ofcom believes UK mobile operators could launch 4G services as early as 2013.
Email Alerts
Register now to receive ComputerWeekly.com IT-related news, guides and more, delivered to your inbox.
By submitting your personal information, you agree to receive emails regarding relevant products and special offers from TechTarget and its partners. You also agree that your personal information may be transferred and processed in the United States, and that you have read and agree to the
Terms of Use
and the
Privacy Policy
.