Lulz Security, the hacking group that breached the IT security at Sony and Nintendo, has warned the NHS its computer networks are vulnerable to cyber attack.
Lulz Security (LulzSec) claims to have obtained a number of administrative passwords, but said it intended no harm and only wanted the NHS to fix their security vulnerabilities.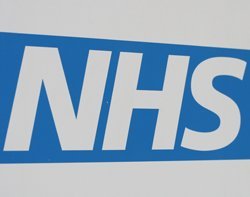 LulzSec posted on Twitter the e-mail it sent to the NHS: "While you aren't considered an enemy we did stumble upon several of your admin passwords."
The Department of Health has played down the warning, calling it a local issue affecting a very small number of website administrators, according to the BBC.
The Department of Health (DoH) said no patient information has been compromised. No national NHS information systems have been affected. The DoH has issued guidance to the local NHS about how to protect and secure all their information assets, said a DoH spokesman.
The warning to the NHS comes just days after LulzSec claims to have infiltrated the computer systems of a US affiliate of Japanese games company Nintendo.
LulzSec published a server configuration file, purportedly from a Nintendo secure server on the internet, but said via Twitter that it was not targeting Nintendo.
The hacking group said on Twitter that it hoped Nintendo plugged the gap, and later confirmed that the security hole it had identified had been fixed.
---
Read more about recent cyber attacks: