Government efforts to protect copyright online have received a setback with judgement in the case of Media CAT and its associated party ACS Law against 26 defendants.
The defendants were accused of illegally downloading copyright material.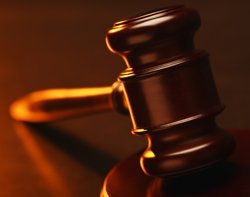 Judge Birss QC held that an ability to identify an IP address did not amount to proof that the person who owned the IP address at the time of the alleged offence did copy material illegally.
The judge said: "Does the process of identifying an IP address establish that any infringement of copyright has taken place by anyone related to that IP address at all? Even if it is proof of infringement by somebody, the fact that someone may have infringed does not mean the particular named defendant has done so."
He also said that it was possible for routers to have varying levels of security. "This question of unsecured internet connections and infringing by allowing others is a critical one since Media CAT's monitoring exercise cannot and does not purport to identify the individual who actually did anything," he said.
The idea that by identifying an IP address you identify the copyright pirate is crucial to copyright protections in the Digital Economy Act (DEA). The copyright provisions of the act are already subject to judicial review at the request of internet service providers BT and Talk Talk, as well as an Ofcom review.
Civil rights campaigners Open Rights Group said that under the DEA it was possible that people could have their internet connections slowed down or suspended after receiving three letters warning them to stop downloading or distributing copyright material.
This was on the basis of "very problematic evidence", it said, "and crucially without the judicial oversight that has ultimately rumbled ACS:Law."
"All of the problems of the evidence remain, but none of the eagle-eyed diligence applied by Judge Birss," it said.
Email Alerts
Register now to receive ComputerWeekly.com IT-related news, guides and more, delivered to your inbox.
By submitting your personal information, you agree to receive emails regarding relevant products and special offers from TechTarget and its partners. You also agree that your personal information may be transferred and processed in the United States, and that you have read and agree to the
Terms of Use
and the
Privacy Policy
.