Nokia boss calls the bottom of the mobile market
Nokia's first quarter results of the year show a steepening drop in sales and a near-vertical plunge in margins.
This Article Covers
RELATED TOPICS
Nokia's first quarter results of the year show a steepening drop in sales and a near-vertical plunge in margins.
But Nokia CEO, Olli-Pekka Kallasvuo, said the market had bottomed out. Olli-Pekka Kallasvuo said Nokia expects mobile device sales in the second quarter 2009 to be the same or slightly up on the first quarter, and for its market share to grow from the present 37%.

Download this free guide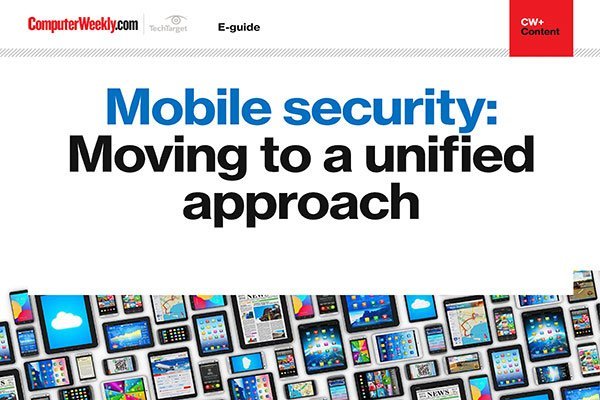 3 expert insights into how mobile security is evolving for business
Download this e-guide to read expert insights into how the current trends in mobile security strategy are showing a move from mobile device management, to enterprise mobile management and unified endpoint management - indicating an evolution towards a unified approach to mobile security.
By submitting your personal information, you agree that TechTarget and its partners may contact you regarding relevant content, products and special offers.
You also agree that your personal information may be transferred and processed in the United States, and that you have read and agree to the Terms of Use and the Privacy Policy.
He said total industry device volumes will be down 10% for 2009 from 2008, but the decline would slow as the year goes on.
He said network operators and retailers had largely sold off existing stocks and would have to replace them, boosting device sales.
He added that sales of three million of Nokia's iPhone competitor, the 5800 XpressMusic, meant there was a demand for higher margin smartphones. As a result, he expected operating margins on mobile devices to be more than 10% in the first half 2009 and to be in the teens for the second half 2009.
Kallasvuo said Nokia was continuing to watch operating expenses, which he said would be less than €6bn by the end of 2010 in the devices and services division. This would be €700m less than at the start of 2009.
He said he expected the infrastructure business to decline approximately 10% from 2008 levels. This is twice as high as an earlier prediction.
Net sales for the company were €9.3bn, down 27% from the first and fourth quarters of 2008. Operating profit plunged 74% to €515m from almost €2bn in the first quarter of 2008. The revenue drop comes on top of consecutive quarterly decreases of 24% and 25% at constant currency values.
Operating cash flow for the first quarter of 2009 was €276m, down from €757m in the same period a year earlier. Total cash and other liquid assets were lower by €2.3bn at €8.1bn at March 31, 2009, but the net debt to equity ratio improved from -52% to -14%.
Read more on Mobile hardware