LiMo drives ahead of Android
New mobile consortium steals a march on rival with delivery of new handsets
As the telecoms industry still waits for Google to announce products based on its Android mobile platform, a rival telecoms consortium, The LiMo Foundation, has stolen a march with by unveiling a range of handsets covering a number of mobile applications.

Download this free guide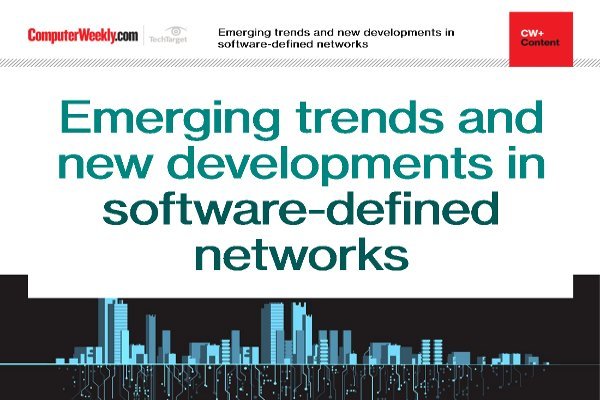 The latest developments and trends in SDN
Join us as we sit down with a number of senior IT managers from multi-national enterprises to discuss the latest trends in the world of software-defined networks.
By submitting your personal information, you agree that TechTarget and its partners may contact you regarding relevant content, products and special offers.
You also agree that your personal information may be transferred and processed in the United States, and that you have read and agree to the Terms of Use and the Privacy Policy.
The mission of the LiMo Foundation is to create an open, Linux-based software platform to produce mobile devices through enabling an ecosystem of differentiated products, applications, and services from device manufacturers, operators, ISVs and integrators.
Founding members include Motorola, Orange, Vodafone, NEC, Samsung and NTT DoCoMo and the new launch features seven new devices from Motorola, NEC and Panasonic Mobile Communications which are designed to address a number of different mobile applications and services.
There are already 21 mobile handset models that use the LiMo Platform and the new commercially available new range includes the MOTOZINE ZN5 from Motorola; The FOMA N906i, FOMA N906iμ, FOMA N906iL and FOMA N706i from NEC; the FOMA P906i and FOMA P706iμ from Panasonic.
Functionality offered by the devices includes international 3G/High-Speed Downlink Packet Access (HSDPA) roaming capabilities, Global Positioning System (GPS), mobile TV and advanced video streaming, secure payment and advanced mail functionalities—all presented through higher-resolution displays and intuitive user interfaces.

"LiMo was founded on the notion that fragmentation of the mobile industry among dozens of proprietary, closed operating systems was inhibiting innovation," said Kiyohito Nagata of NTT DoCoMo chair of The LiMo Foundation. "With such a variety of industry players cost-effectively adopting the LiMo Platform for non-differentiating handset middleware, more development resources are being devoted to enhancing the consumer experience."
Read more on Wireless networking