SMEs offered affordable storage virtualisation
Supplier claims it has the simplest and most affordable way on the market for SMBs to benefit from a fully featured, virtual SAN.
DataCore Software, a provider of SAN virtualisation software, has announced a new, iSCSI-enabled, VM Starter SAN package that the firms believes offers to small to medium sized businesses (SMBs) enterprise data protection at a fraction of the cost.

Download this free guide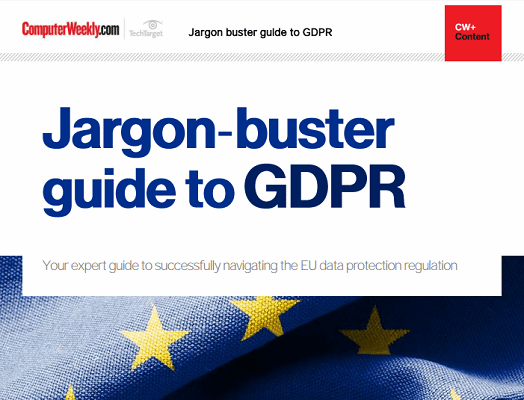 Jargon buster guide to GDPR
The 10 most important things you need to know about GDPR, and a jargon-buster explanation for some of the key terminology.
By submitting your personal information, you agree that TechTarget and its partners may contact you regarding relevant content, products and special offers.
You also agree that your personal information may be transferred and processed in the United States, and that you have read and agree to the Terms of Use and the Privacy Policy.
This version of the firm's existing SANmelody solution comes bundled and ready-to-use and includes auto-allocating thin provisioning storage support, SANmotion data migration technology, caching software, snapshots for fast disk backups, auto failover/failback data protection via synchronous network mirroring as well as remote site disaster recovery support through asynchronous IP mirror replication.
DataCore claims that VM Starter SAN provides the simplest and most affordable way on the market for SMBs to get started realising the cost savings and productivity benefits of a fully featured, virtual SAN.
Its strategy is to enable SMBs to enjoy all the benefits of enterprise-class data protection solutions at a fraction of the cost. DataCore insists that there is a large gap in the market for VM data protection and that the new solution meets the need that exists between low-end, Windows system replication solutions that provide single system data protection (e.g. NSI Double-Take), which cost thousands, and higher-end, enterprise class SAN-based, multi-system data protection systems (e.g. IBM, HDS), which are proprietary, complex and cost tens of thousands of dollars, or more.
"The big problem for many Windows-based shops and especially new VM environments seeking disaster recovery and auto-failover solutions is the price point," commented Jack Fegreus, president, Open Bench Labs "This same scenario also extends to branch offices of large corporations. The classic example is the array of branch offices of a large bank. In all of these cases, ease-of-use and cost must be balanced against a very real need to maintain business continuity."
Read more on IT risk management