UK SMBs underestimate value of internet
UK Online and the Institute of Directors (IoD) launch a guide to help SMBs better understand and benefit from the internet
Small to medium sized businesses (SMBs) in the UK are falling behind European counterparts due to lack of resources according to recent figures from Eurostat.

Download this free guide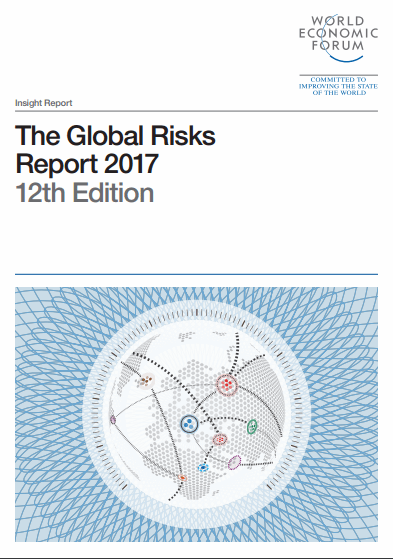 Global Risks Report 2017
Crisis patterns over the past decade have changed dramatically. 10 years ago elements such as civil war and oil prices were the top global risks to take into account. Now we see water crisis and extreme weather events taking control of keeping us up at night. Download this extremely insightful Global Risk 2017 assessment from the World Economic Forum to help prepare you for what you can't know.
By submitting your personal information, you agree that TechTarget and its partners may contact you regarding relevant content, products and special offers.
You also agree that your personal information may be transferred and processed in the United States, and that you have read and agree to the Terms of Use and the Privacy Policy.
The survey found that 86% of SMBs in France have broadband connections, 87% in Spain and 89% in Finland and Sweden . In the UK however, only 77% of SMBs are connected to broadband, despite predictions from Forrester Research that 32 million UK consumers will be shopping online by 2011, spending almost £53bn and making the UK the most lucrative 'e-commerce' market in Europe.
To address this issue, broadband and Internet services provider UK Online and the Institute of Directors (IoD) have launched a guide entitled 'Your Business and the Internet' to help SMBs better understand and benefit from the Internet, amid fears that many are falling behind their European counterparts.
The new guide contains a step by step introduction to doing business online, providing jargon-busting explanations and real life examples of many working aspects, from setting up a basic website to making phone calls and holding conferences over the internet.
"Being online nowadays is fundamental as the Internet has placed almost unlimited information and choice in the hands of the consumer," said Chris Stening, managing director of UK Online. "Just as it is a concern that certain sections of the community are being left behind in the 'information society', it is also a particular concern of the IoD that smaller businesses – which make up the vast bulk of UK firms and indeed our own membership – are not maximising their opportunities," added Miles Templeman, Director General at the Institute of Directors.
Recommended CW Stories
E-Handbook

E-Handbook

E-Handbook
Read more on IT for small and medium-sized enterprises (SME)