Data warehouses go for operational business intelligence
Even though many organisations have an established data warehouse, the demand for operational business intelligence is increasing
Even though many organisations have an established data warehouse, the demand for operational business intelligence is increasing according to a survey from GoldenGate, a provider of real-time data integration solutions.

Download this free guide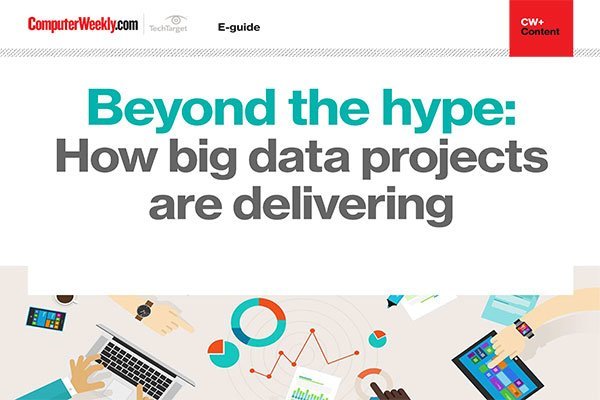 6 high profile examples of Big Data improving operations for corporations
This e-guide collates a group of examples of big data technologies in use, such as how Mercedes-AMG Petronas Motorsport are looking to gain an edge on the competition in the Grand Prix season. Also see how big organisations are managing their big data operations and their data analytics programmes and teams through some high profile case studies.
By submitting your personal information, you agree that TechTarget and its partners may contact you regarding relevant content, products and special offers.
You also agree that your personal information may be transferred and processed in the United States, and that you have read and agree to the Terms of Use and the Privacy Policy.
The company defines operational business intelligence (BI) as the effort to integrate analytical and trend information with operational processes to enable more informed and real-time decision making. Thus it says that a centralised data repository used by sophisticated analysts was no longer sufficient.
The survey, 'Moving From Analytics to Operational Business Intelligence: The Changing Role of the Data Warehouse,' shows how organisations are using their data warehouses and the underlying infrastructure and data acquisition approaches and technologies, in addition to the level of availability for the warehouse.
A little more than half of the respondents in the survey indicated that their data warehouse currently supports operational business intelligence applications and more than 90% anticipating increased use of operational business intelligence over the next year.
Other key findings in the survey include more than four-fifths of respondents indicating that their enterprises support a data warehouse; almost half of the data warehouses are growing between 10–50%; more than a quarter of respondents having between one and five terabytes of data stored in their data warehouses; a fifth of respondents reporting that more than 500 people access the data in their data warehouses; nearly a third indicating that data warehousing served as the foundation for more than 150 reports each month; more than 40% of respondents indicating that they have more than ten different sources populating the data warehouse.
Read more on Business intelligence software