Novell releases openSUSE 10.3
Novell has announced the availability of its free openSUSE 10.3 Linux OS distribution.
Novell has announced the availability of its free openSUSE 10.3 Linux OS distribution.
To improve the user experience, openSUSE 10.3 includes a flexible Linux-Windows dual-boot configuration, improved user interface, Microsoft Office file compatibility with the latest OpenOffice.org office productivity suite, and enhanced multimedia support.

Download this free guide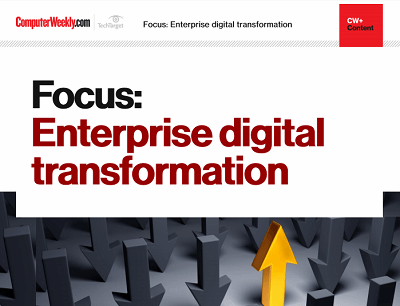 Are you digital to the transformation?
Digital transformation - the buzzword that we can't get away from. Enterprises need to accelerate their digital transformation journeys to avoid being left behind in an increasingly digital world. It's not an easy feat, but one that can be costly to get wrong. Join us as Computer Weekly takes a look at how businesses can stay on track through collaboration, innovation, and listening to user needs.
By submitting your personal information, you agree that TechTarget and its partners may contact you regarding relevant content, products and special offers.
You also agree that your personal information may be transferred and processed in the United States, and that you have read and agree to the Terms of Use and the Privacy Policy.
Andreas Jaeger, director of the openSUSE project, said, "OpenSUSE 10.3 provides a stable and state-of-the-art operating system based on Linux kernel 2.6.22, and it contains a large variety of the latest open source applications for desktops, servers and application development."
Enhancements to openSUSE 10.3 include the newest versions of the Gnome and KDE desktop environments, including a KDE 4 preview.
OpenOffice.org 2.3 makes sharing files with Microsoft Office users easy, said Novell, and the newest version of AppArmor protects the Linux OS and applications from attacks, viruses and malicious applications.
OpenSUSE 10.3 also now includes MP3 support out of the box for Banshee and Amarok, which are the default media players in openSUSE.
Read more on Operating systems software