Business intelligence on right line at Dangaard Telecom
Dangaard Telecom uses PIM functionality to launch up to 250 online shops and other online business retail offerings.
hybris, a product information management (PIM) and e-commerce vendor, has announced that Dangaard Telecom is using its Commerce Suite Enterprise Edition solution, with its PIM functionality, to launch up to 250 online shops and other online business retail offerings.

Download this free guide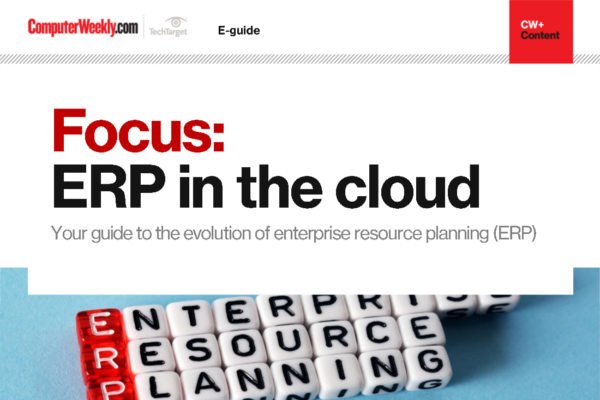 Your guide the evolution of Enterprise Resource Planning (ERP)
In this guide we reflect on 50 years of business software and the evolution of ERP. We also discuss Oracle's shift to Infrastructure as a Service (IaaS) and explore the proliferation of cloud integrations.
By submitting your personal information, you agree that TechTarget and its partners may contact you regarding relevant content, products and special offers.
You also agree that your personal information may be transferred and processed in the United States, and that you have read and agree to the Terms of Use and the Privacy Policy.
Dangaard is Europe 's largest distributor of mobile phones, smartphones and associated spares and accessories, employing over 950 people in 14 countries. The company chose hybris because its e-commerce and PIM solution was able to handle the management and publishing of large amounts of highly complex data which is a critical requirement for the sale of mobile phones and their supporting parts and accessories.
As part of planned business improvements and expansion, Dangaard Telecom decided to develop a new B2C e-commerce website model that could be 'white labelled' to provide up to 250 webshops for mobile phone operators branded as their own websites. In the same initiative, the company also decided todevelop a new main B2B webshop to support online sales across all its regional operations and also developed a separate B2P, business-to-partner, webshop model.
The challenge that Dangaard faced was that its existing SAP e-commerce solution was unable to support the e-commerce and PIM functionality and features needed for these new B2B, B2C and B2P webshops. As such, working with its IT support partner for the project, Exude, Dangaard decided to use the hybris Commerce Suite Enterprise Edition as its new e-commerce solution, integrating it with other solutions also supporting the new webshops such as mySAP, SAP CRM and various in-house ERP systems.
Read more on Business applications