European software patents to cause another stir in Brussels
The thorny subject of European-wide software patents is expected to re-surface this week.
The thorny subject of European-wide software patents is expected to re-surface this week.
The European Commission's internal market commissioner Charlie McCreevy is scheduled to make a speech in Brussels to promote the European Patent Litigation Agreement (EPLA).

Download this free guide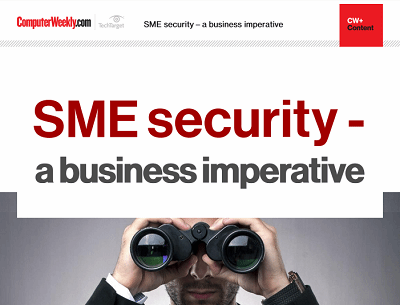 The secret to winning - SMEs and cyber security
50% of SMEs plan to spend less than £1000 on cyber defenses in the next year and only 42% of SMEs are concerned about ransomware. Anyone see a problem? Computer Weekly outlines some solutions to this growing naive trend.
By submitting your personal information, you agree that TechTarget and its partners may contact you regarding relevant content, products and special offers.
You also agree that your personal information may be transferred and processed in the United States, and that you have read and agree to the Terms of Use and the Privacy Policy.
The Commission was stung when European Parliament MEPs rejected European-wide software patents last year. It has now come back with the EPLA.
The EPLA faces a European Parliament vote in mid-October, and mainly left of centre political groupings say they will oppose it.
The Foundation for a Free Information Infrastructure also opposes the EPLA.
FFII president Pieter Hintjens said, "We have had enough of hidden agenda politics, it is time for the commissioner to deliver some facts. The EPLA means higher costs for small businesses, and increased litigation risks. More US-style litigation is not the solution."
McCreevy says the EPLA will help avoid legal disputes over software development, but critics claim large firms will use it to aid legal action to protect their growing patent portfolios.

Vote for your IT greats
Who have been the most influential people in IT in the past 40 years? The greatest organisations? The best hardware and software technologies? As part of Computer Weekly's 40th anniversary celebrations, we are asking our readers who and what has really made a difference?
Vote now at: www.computerweekly.com/ITgreats
Read more on IT for small and medium-sized enterprises (SME)