Department for Work and Pensions plans citizen database to hold 85 million records
With little publicity, services supplier Accenture and the Department for Work and Pensions completed a pilot in July of one of Europe's largest citizen databases.
With little publicity, services supplier Accenture and the Department for Work and Pensions completed a pilot in July of one of Europe's largest citizen databases.

Download this free guide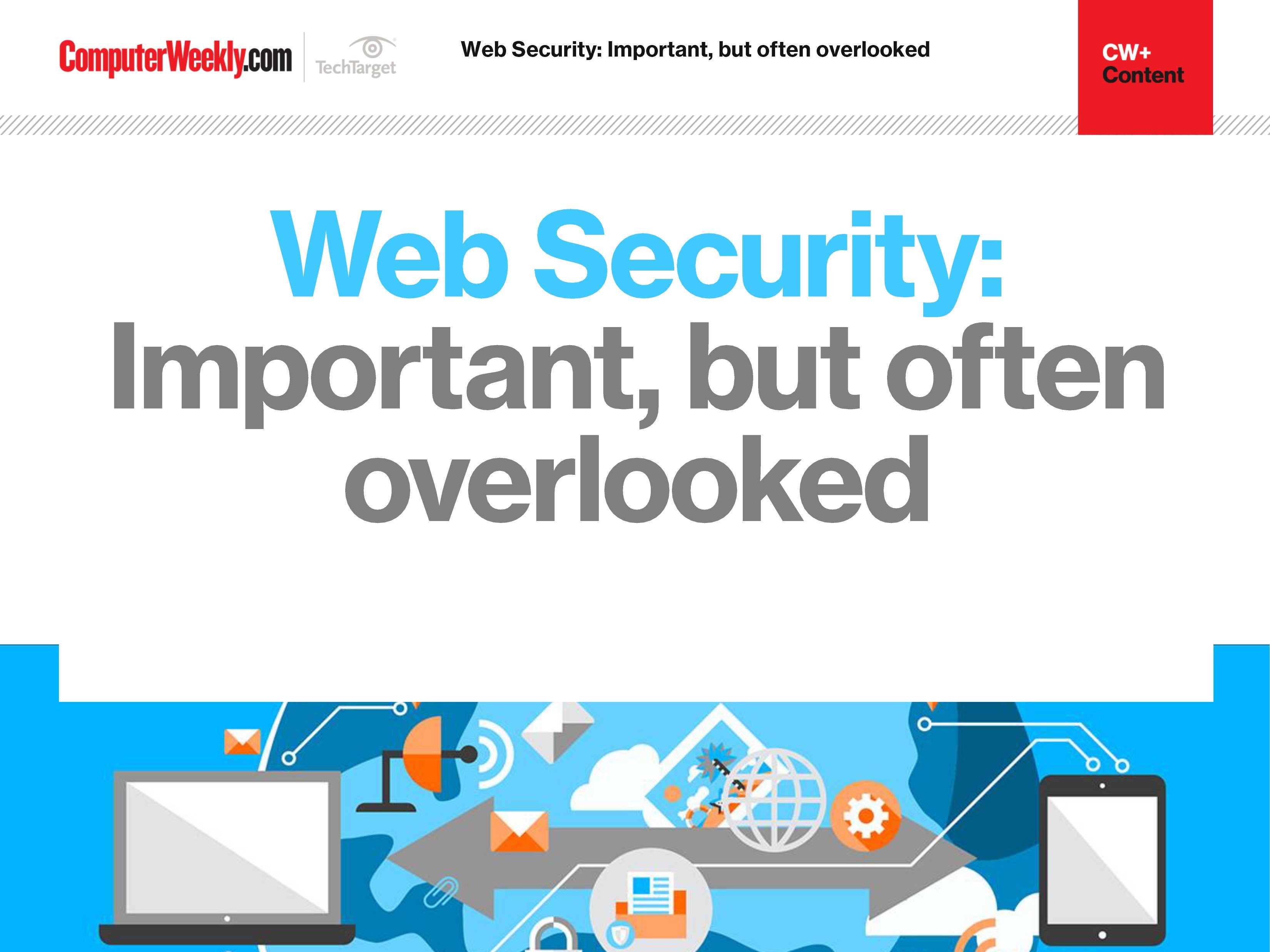 The importance of web security
Join us as we take a look at the different approaches you can take in order to bolster your web security. We find out how to identify and address overlooked web security vulnerabilities, how security controls affect web security assessment results and why web opportunities must be met with appropriate security controls.
By submitting your personal information, you agree that TechTarget and its partners may contact you regarding relevant content, products and special offers.
You also agree that your personal information may be transferred and processed in the United States, and that you have read and agree to the Terms of Use and the Privacy Policy.
The Oracle-based Customer Information System (CIS) will hold 85 million records on almost everyone in the UK, including the deceased and their beneficiaries, and details of ethnic backgrounds.
CIS will provide an overview of the personal details of anyone who has a national insurance number. It will have links to hundreds of local authorities, and other government departments, including HM Revenue and Customs.
It had its first release in March and is being used outside of the DWP: magistrates courts and the Department for Constitutional Affairs are using it to track down offenders who have changed address without notifying the courts.
There are already other large databases containing information on tens of millions of UK citizens, including those run by the Passport Service, the Driver and Vehicle Licensing Agency and HM Revenue and Customs. And the Department of Health plans a UK-wide database of medical records as part of the national programme for IT in the NHS.
But aside from considerations around civil liberties, the arrival of the DWP's CIS database is good news: its relatively simple design looks like achieving success. For the first time CIS will provide a comprehensive overview of the details of people who claim more than one benefit. Information on claimants has been collected on a variety of ageing systems, some of them dating back more than 14 years, which in the main are run independently of each other.
An attempt in the 1980s and 1990s to provide a "whole-person" overview of claimants failed to achieve this target.
This whole-person concept was one of the justifications for the Operational Strategy, a project for which Andersen Consulting, now Accenture, was one of the main contractors. Described by the government in 1991 as the "biggest and most ambitious computerisation programme in Europe", Operational Strategy became a partial success: it computerised welfare benefits such as income support.
But the project went £1.9bn over the cost estimate given to the House of Commons Public Accounts Committee. It is still the most high-profile cost overrun of any IT-related government scheme.
In May 1994 the then social security minister Nicholas Scott said the latest estimated total cost in real terms of the operational strategy to 1998-1999 was £2.6bn, which included an estimated £315m for consultancy services.
"The total cost of the Operational Strategy was originally, in 1982, at £713m. The current estimated cost exceeds the initial estimate by £1.9bn. The original specification did not embrace the substantial cost of subsequent changes."
Officials had also pledged that the Operational Strategy would not only cover its costs but also provide a net benefit by cutting 20,000 jobs in the department. In fact, numbers in the department rose by tens of thousands, although the workloads also increased.
In 1999, 16 years after the Operational Strategy was launched, the National Audit Office confirmed that the whole-person idea had not materialised.
The NAO reported that the Operational Strategy had automated many administrative processes but, "It did not achieve planned staff reductions or service quality improvements and was never fully completed."
The department's IT strategy had left it with nearly 200 mainframe computers. "At present citizens have to be asked for their personal details many times, many local office processes are still paper-based, officials cannot easily read across from entitlements on one benefit to claimants' position on other benefits, and there is considerable scope for fraud in some areas."
One problem with the Operational Strategy was that it tried initially to provide an overview of citizens by integrating various benefit systems. When this proved too ambitious, each major benefit was allocated its own separate system, many of which still run today.
The idea behind the CIS is that it provides the whole-person overview but without integrating or replacing legacy databases. It is an extra, purpose-built database into which legacy systems can feed information on citizens. The old mainframes and separate benefit systems can then be replaced one by one, with CIS taking over as the central repository of information.
This should reduce the potential for benefit fraud, avoid the need for claimants to give their personal details more than once, and give the DWP, councils and other departments a more reliable way of checking the identities of individuals who apply for government handouts.
Replying to a parliamentary question about the DWP's IT projects in January, Jane Kennedy, one of the department's ministers, said of the CIS, "This project will deliver a database of key citizen information to be shared across the DWP."
In a joint statement Accenture and the DWP said last week, "The CIS will bring together core customer information onto one database. This involves building one of the largest high-performance databases in Europe and a large series of web services."
So CIS succeeds where the Operational Strategy failed. And the Operational Strategy's main contractor, Accenture, is gaining ground as a supplier to the DWP and to government in general.
Accenture is the main provider of a pensions programme at the DWP, and it is the only supplier to the NHS that has two local service provider contracts, worth nearly £2bn.
The £72m contract for CIS is dwarfed by EDS' share of DWP business, which is worth more than £2bn. But the CIS is at the core of the department's IT plans.
"CIS is a core component of the infrastructure that supports the systems that will deliver the department's modernisation programme," said a DWP spokeswoman.
In their joint statement Accenture and the DWP claimed that Andersen Consulting was only one of a number of suppliers that developed the Operational Strategy. But in public documents only Andersen was mentioned as the main supplier.
Indeed, on 8 February 1990 the company threw a party for its staff and civil servants in recognition of their successful achievements during the past seven years in developing the Operational Strategy's computer systems.
If nothing else, the CIS shows that past inglorious computer projects are no barrier to future success, even within the same department. It could be said that Accenture, having learned from the shortcomings of Operational Strategy, is best placed to build the CIS.
The CIS is a success so far - not that success or failure seem to make any difference to a supplier's chances of winning major work in the future.
What is CIS?
The £72m Customer Information System (CIS) is an Oracle database being built by Accenture for the Department for Work and Pensions. It will hold a wide variety of data on nearly all UK citizens.
For many people whose details are held on the database there will be information about whether they have been in hospital in the past year, information on everyone who lives at their address, whether they are an asylum seeker, and whether they are involved in any dispute involving work.

Read more on IT risk management