Interactive knowledge centre cures SMBs' HR headaches
Transversal has launched a HR product designed to provide SMBs with up to date company information and a central HR contact point.
Transversal has launched AskHR, a HR product that is designed to provide SMBs with up to date company information and a central HR contact point.

Download this free guide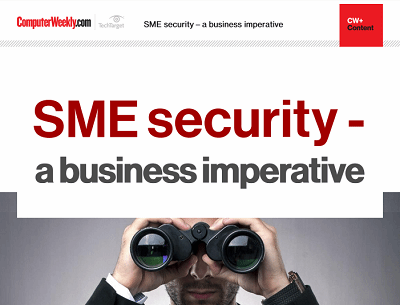 The secret to winning - SMEs and cyber security
50% of SMEs plan to spend less than £1000 on cyber defenses in the next year and only 42% of SMEs are concerned about ransomware. Anyone see a problem? Computer Weekly outlines some solutions to this growing naive trend.
By submitting your personal information, you agree that TechTarget and its partners may contact you regarding relevant content, products and special offers.
You also agree that your personal information may be transferred and processed in the United States, and that you have read and agree to the Terms of Use and the Privacy Policy.
AskHR is based on a patented Memory Engine technology that aims to turn any internal staff handbook into a dynamic, self-service knowledge base able to answer automatically online at any time employees' questions about company procedures, policies and benefits.
Transversal says AskHR understands everyday language, which allows SMBs to type their question as if they were asking HR staff, and receive instant online answers. SMBs with more complex concerns can contact the HR department through the AskHR application.
Once initial information is loaded into AskHR's knowledge base, content management does not require specialist staff, meaning it can be done quickly by HR personnel. Whenever new information is added the application automatically learns and adapts. As it is provided as a secure and hosted service, no additional hardware or software is required for AskHR's set-up, and it is scalable from 50 to hundreds of employees.
"With increasing regulation, flexible benefits and pension worries, HR professionals are under increasing pressure to provide fast, accurate answers to employee questions," says Davin Yap, CEO, Transversal.
"The advanced self-service capabilities of AskHR, with its unique understanding of the human language, mean the majority of routine queries can be resolved instantly, allowing the HR department to concentrate on more strategic and complicated issues."

Read more on IT for small and medium-sized enterprises (SME)