Lufthansa airlines offers Wi-Fi service
Lufthansa has announced the launch of Wi-Fi on board all its long-distance flights.
Lufthansa has announced the launch of Wi-Fi on board all its long-distance flights.
The Connexion service is provided by plane maker Boeing, and will also appear on Scandinavian Airlines, Japan Airlines, Singapore Airlines and Nippon Airways before the end of the year.

Download this free guide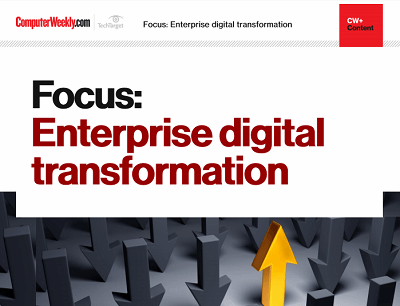 Are you digital to the transformation?
Digital transformation - the buzzword that we can't get away from. Enterprises need to accelerate their digital transformation journeys to avoid being left behind in an increasingly digital world. It's not an easy feat, but one that can be costly to get wrong. Join us as Computer Weekly takes a look at how businesses can stay on track through collaboration, innovation, and listening to user needs.
By submitting your personal information, you agree that TechTarget and its partners may contact you regarding relevant content, products and special offers.
You also agree that your personal information may be transferred and processed in the United States, and that you have read and agree to the Terms of Use and the Privacy Policy.
Connexion by Boeing acts as the ISP for the service on planes as they come on stream. The satellite link deployed could have as much as 20Mbps download and 1Mbps upload, shared between the users on board, according to Lufthansa. Pricing is believed to begin at $30 a flight.
The service is based on a hotspot-in-a-box product from Colubris Networks, ruggedised for the air by Miltope Group.
Users will be able to access the bandwidth with a Wi-Fi-enabled device, or to plug into an in-flight network with an Ethernet cable.
The airline said it will, however, take unitl the end of 2005 to upgrade all its 80 long-haul planes. For users without Wi-Fi, the service can be accessed over an Ethernet cable.
Connexion plans to put its service on cruise ships, merchant fleets and private yachts.
Peter Judge writes for Techworld.com