Gartner calls for government CIO
The government is set to spend £12bn on IT this year - an increase of 4% from last year - according to analyst firm Gartner.

Download this free guide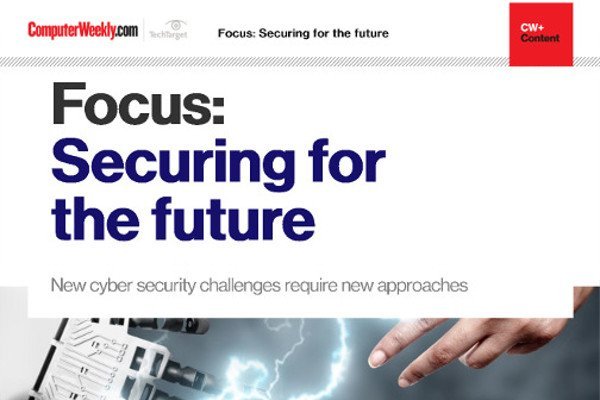 New technologies: a source of threat as well as a solution
Learn about fighting the ever evolving ransomware, IoT botnet malware and data manipulation attacks.
By submitting your personal information, you agree that TechTarget and its partners may contact you regarding relevant content, products and special offers.
You also agree that your personal information may be transferred and processed in the United States, and that you have read and agree to the Terms of Use and the Privacy Policy.

The government is set to spend £12bn on IT this year - an increase of 4% from last year - according to analyst firm Gartner.

The figure, which excludes the £2.3bn overhaul of NHS IT, is expected to rise to £13bn by 2005.

Gartner said the government must work harder to demonstrate how rising investment in IT is benefiting the public, or risk a backlash from voters.

"Technology has the ability to deliver fantastic improvements across society, but governments must prove that it has broader benefits to the people that pay for it, or they risk public disillusionment," said Andrea Di Maio, research vice-president at Gartner.

Di Maio also called on Whitehall to appoint a chief information officer to oversee the implementation of technology in the UK public sector. He said a government CIO would help ensure that e-government standards are adhered to across the public sector.

"The UK is quite advanced in terms of standards for e-government, such as the E-Government Interoperability Framework, but a public sector CIO would enforce these," said Di Maio.

Support for a government CIO is gaining momentum. Last month e-envoy Andrew Pinder, speaking at a National Computing Centre conference, called for a CIO to oversee and co-ordinate government computing.

Pinder said his departure next year from the e-envoy post, coinciding with the departure of the director of the Office of Government Commerce Peter Gershon, presented an ideal opportunity to appoint a CIO who would combine both roles and provide IT leadership.

The CIO should also make sure that IT projects satisfy specific criteria across government, according to Di Maio. These would include efficiency gains, benefits to citizens and compliance with key policies, he said.

The government is planning a common systems strategy to standardise IT across Whitehall through the development of common data sets and the use of off-the-shelf software.
Read more on IT risk management