Start plans for chip and Pin
Retailers of all sizes need to begin preparing for the introduction of the UK banking industry's multibillion-pound anti-fraud...

Download this free guide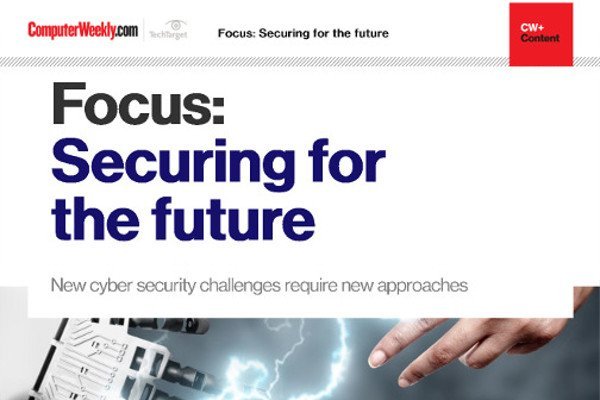 New technologies: a source of threat as well as a solution
Learn about fighting the ever evolving ransomware, IoT botnet malware and data manipulation attacks.
By submitting your personal information, you agree that TechTarget and its partners may contact you regarding relevant content, products and special offers.
You also agree that your personal information may be transferred and processed in the United States, and that you have read and agree to the Terms of Use and the Privacy Policy.

Retailers of all sizes need to begin preparing for the introduction of the UK banking industry's multibillion-pound anti-fraud programme if they have not already done so, the organisation in charge of the initiative warned last week.

The chip-and-Pin initiative, which will see consumers authenticating card purchases with a Pin rather than a signature, will go on trial in Northampton this spring prior to a nationwide launch at the end of 2004.

Those firms that do not accept payments with a Pin authentication by 2005 will be liable for all fraudulent transactions so they need to begin planning now, said Mike Hendry, technical and operations director at for the Chip-and-Pin Programme, which oversees the technology roll-out for retailers and the credit card issuers.

"Retailers need to realise that this is a 'today' issue," he said. "They should be speaking with their IT suppliers about how the requirements can be met and doing basic architecture designs. They need to be looking at all the players, not just their existing suppliers."

Tesco recently warned that mid-sized retailers could face an annual bill of up to £3m if they have not prepared for the January 2005 deadline.

While the largest 25 retail groups will be prepared for the changeover and small retailers will have bank-owned card terminals updated automatically, the middle 10,000 retailers risk not being ready, said Nick Mourant, divisional director of Tesco's treasury. The banks have largely left the tier-two retailers out of the discussions, he said.

However, while Hendry admitted that the second tier retailers need the most "active management", he refuted suggestions that they have been left out of chip-and-Pin discussions.

"All retailers have received letters from their banks informing them about the changeover," he said. "To kick start the programme we had to get the big guys on board, the opinion leaders in retail. It would not have meant anything had we put lots of information out a couple of years ago."

Many retailers have said they are expecting to suffer technical difficulties relating to the changeover to chip and Pin, but while Hendry admitted that teething problems are inevitable, he said the overall infrastructure was proven.

Read more on IT risk management