Windows NT 4.0 server users must upgrade this year
UK users still relying on the Windows NT 4.0 server operating system have less than a year to upgrade before Microsoft drops...
This Article Covers
RELATED TOPICS

Download this free guide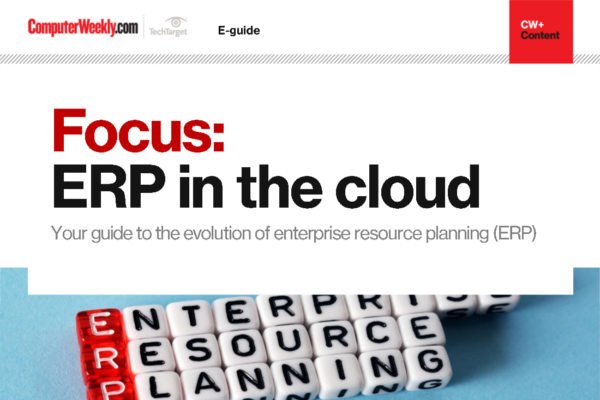 Are you keeping up with the ERP evolution?
Read about the new best practices for the ERP systems and how to tackle the growth of ERP integrations.
By submitting your personal information, you agree that TechTarget and its partners may contact you regarding relevant content, products and special offers.
You also agree that your personal information may be transferred and processed in the United States, and that you have read and agree to the Terms of Use and the Privacy Policy.

UK users still relying on the Windows NT 4.0 server operating system have less than a year to upgrade before Microsoft drops mainstream support.



IT managers must decide whether to sign a potentially expensive custom support agreement with Microsoft if they want to continue running NT 4 server from 2004 or incur migration and, possibly, licensing costs moving to Windows 2000.

"The majority of the installed user-base across Europe is on NT 4 server. We are concerned that customers may not have the time to migrate," said Microsoft senior marketing manager Lars Ahlgren.

Microsoft would prefer users not to take out a custom support agreement as it had only signed a few such agreements in the past. But Ahlgren said, "We are anticipating many more."

NT 4 server has been available since 1996, so many installations are running in mature, stable environments.

IDC research director Dan Kusnetzky said, "People will continue to run NT 4 until either they stop using their installed NT 4 applications, their company is acquired or it goes out of business."

While Microsoft is, officially, stopping mainstream support at the end of this year, Kusnetzky said businesses with large enough NT 4 installations would still be able to receive support, albeit at considerable cost.

One area where NT 4 server is still widely deployed is in Microsoft Exchange e-mail systems.

A report from Gartner in July estimated that 5%-10% of enterprises using Exchange have completed their migration from Exchange 5.5 on NT 4 server to Exchange 2000 running Windows 2000.

Gartner said the complexity of the migration meant most organisations had to evaluate their options carefully and this resulted in the slow take-up of Exchange 2000 and the Windows 2000 operating system.

Ovum analyst Eric Woods said the next version of Exchange 2003 would target Exchange 5.5 users, providing them with a migration path to a supported Windows server platform and the latest Microsoft e-mail server. A beta release of Exchange 2003 is available from the Microsoft Web site.

To help users migrate from NT 4 server, Microsoft has provided a resource toolkit available from its Web site. Microsoft Windows server marketing manager Mark Tennant encouraged users to download the toolkit and look at the work required to migrate.
Read more on Business applications