Comdex: UK experts claim US trails in biometrics
British companies and government representatives at Comdex in Las Vegas have warned the US that it is slow in adopting biometric...

Download this free guide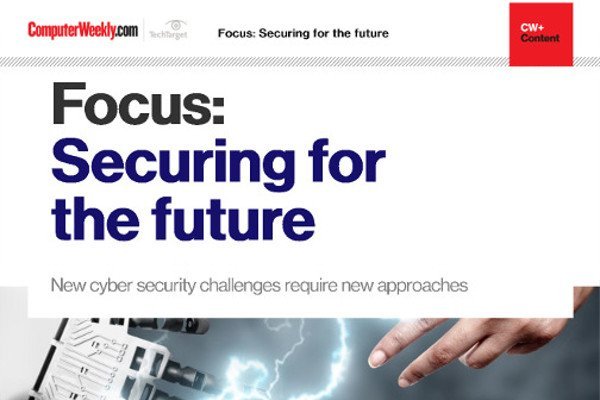 New technologies: a source of threat as well as a solution
Learn about fighting the ever evolving ransomware, IoT botnet malware and data manipulation attacks.
By submitting your personal information, you agree that TechTarget and its partners may contact you regarding relevant content, products and special offers.
You also agree that your personal information may be transferred and processed in the United States, and that you have read and agree to the Terms of Use and the Privacy Policy.

British companies and government representatives at Comdex in Las Vegas have warned the US that it is slow in adopting biometric technology. The claims were made in a discussion during the UK day of the giant trade show.



Representatives from the British government shared the stage with biometric technology specialists and industry watchers including Dr John Daugman of Cambridge University, Stewart Mann, chief executive officer of EyeTicket and Brian Ruttenbur, a biometrics industry research analyst at investment company Morgan Keegan & Company.

According to panel members, biometric technology is just completing its "proof of concept" stage, and will find greater use by governments and the private sector in the coming years.

"No company has been making money on biometrics. We've spent the last three years proving that [biometric technology] does work and that it can work," said Mann, whose company makes iris recognition security products.

Governments are likely to be early adopters of biometric technology. Photo passports might give way to smartcard-type devices that contain biometric data, or so-called "paperless passports" in which biometric data such as a retinal scan is sufficient to grant entry to a country.

Home Office official Chris Hurrey spoke about the government's use of retinal scanning to speed visitors through customs when entering the United Kingdom.

In the US, the recent Enhanced Border Security and Visa Entry Reform Act requires the use of biometrics, while the US Department of Defense plans to include biometric data on its Common Access Card smartcards by 2004, Ruttenbur noted.

Despite this, Mann said the US government would still lag behind those of other nations in the use of biometric technologies.

"It's going to take the US significantly longer to work through this," Mann said. "[11 September] didn't provide a boost for biometric security, it just introduced new complexities."

Among the complexities, Mann and others said, were disagreements over which types of biometric technology - face recognition, iris and retinal scanning or voice recognition, for example - were the most effective.