IBM posts flat results in "toughest trading environment"
IBM has had 11 major deals, each worth more than $250m (£161m) deferred in the past three months as its customers put their IT...

Download this free guide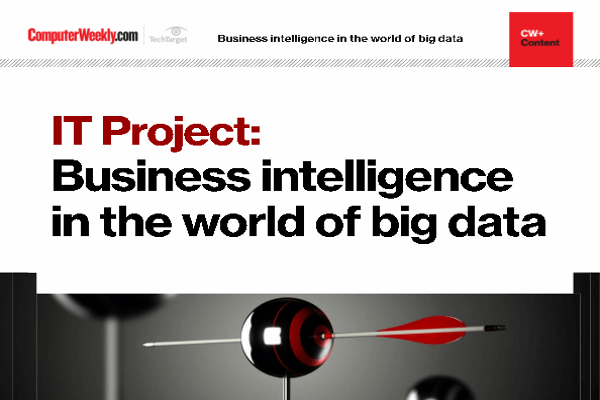 "Business intelligence is very much a priority for corporate IT"
Find out why business intelligence remains on top of 2016/2017 IT priorities and get access to some great case studies
By submitting your personal information, you agree that TechTarget and its partners may contact you regarding relevant content, products and special offers.
You also agree that your personal information may be transferred and processed in the United States, and that you have read and agree to the Terms of Use and the Privacy Policy.

IBM has had 11 major deals, each worth more than $250m (£161m) deferred in the past three months as its customers put their IT spending under stricter scrutiny, according to IBM chief financial officer John Joyce.



He was commenting on the company's third-quarter results, which showed revenue of $19.8bn, down 2% year-on-year and profits of $1.7bn (£1.1bn) from ongoing business.

"The biggest change that we've seen is that customers are now spending much more time analysing their IT investments. They're taking a lot more time to make sure that they are going to receive the returns based on the investment. It is elongating the sales cycles," Joyce said.

He described the market as "one of the toughest operating and spending environments we have ever seen.

"We began this year cautiously optimistic about the economy and the overall information technology industry. But almost immediately, we saw the economy slowing, and customers rethinking their information technology spending priorities."

IBM Global Services, the company's most profitable division, posted 2% revenue growth, to $8.9bn, in the third quarter, ended on 30 September.

Software revenue dropped 3% year-over-year, to $3.1bn. Revenue from IBM's DB2 database software grew 2% and revenue from its WebSphere portfolio grew 27%. Revenue declines in the Tivoli and Lotus units, and from operating system software, dragged down the software group's performance, IBM said.

Lotus revenue dropped 15%, while Tivoli revenue dropped 16%, Joyce said, as a result of slowing new licence sales in a "mature" market.

Hardware revenue from continuing operations fell 1% to $6.8bn. PC revenue continued to drop but at a slower pace, while the iSeries server line had a "difficult" quarter, dropping 20% from last year's third quarter, IBM said. Year-over-year revenue from storage and the eServers line, the pSeries Unix servers line and the xSeries Intel servers line grew, the company said.

Despite its flat results and the economic slowdown, the company said it would follow the £2.25bn acquisition of the technology consulting unit of PwC with further purchases.
E-Handbook

E-Handbook

E-Handbook