Yahoo! Messenger moves into corporate realm
Yahoo! is to roll out a corporate instant messaging client which, it hopes, will elbow out fierce market competitors by offering...
This Article Covers
RELATED TOPICS

Download this free guide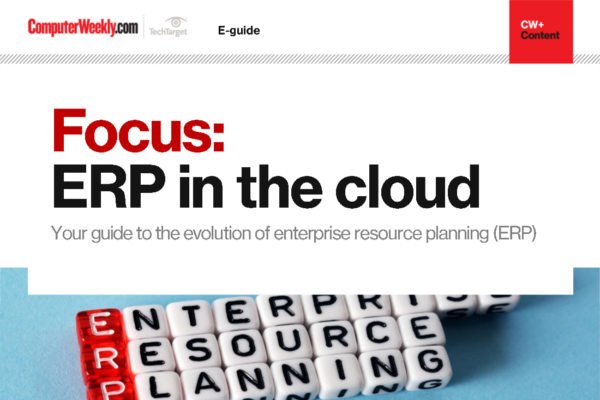 Are you keeping up with the ERP evolution?
Read about the new best practices for the ERP systems and how to tackle the growth of ERP integrations.
By submitting your personal information, you agree that TechTarget and its partners may contact you regarding relevant content, products and special offers.
You also agree that your personal information may be transferred and processed in the United States, and that you have read and agree to the Terms of Use and the Privacy Policy.

Yahoo! is to roll out a corporate instant messaging client which, it hopes, will elbow out fierce market competitors by offering interoperability with its popular consumer IM product, Yahoo! Messenger.



As well as offering the security and control features common to corporate IM products, Yahoo! Messenger Enterprise Edition 1.0 will be able to communicate with the 20 million-plus users Yahoo! claims use its free Messenger.

"We've got some great momentum, as we already know of a lot of businesses that have informally standardised their IM use around Yahoo! Messenger," said Ken Hickman, director of product strategy for the enterprise solutions group at Yahoo!.

Yahoo! announced that it was beta testing Enterprise Edition 1.0 on Monday, with the final product due to ship in the first quarter of next year.

The corporate client will offer security in the form of authentication against the corporate directory, as well as encryption and the ability to block other IM clients and force the use of virus protection software.

Furthermore, messages sent to and from the enterprise IM client will boast encryption based on SSL (secure sockets layer), even if the user is chatting with a Yahoo! Messenger user.

To tailor the IM software to the corporate environment, the name space ties into the corporate directory, allowing administrators to manage, enable and disable users centrally, and screen names can be matched with corporate e-mail addresses.

Users who have a Yahoo! Messenger account can link their personal screen name to their corporate screen name, allowing them to maintain their pre-existing contact list.

The Enterprise Edition also integrates with logging and archiving tools, allowing companies to comply with auditing regulations.

Yahoo! has already garnered support from BEA Systems, Novell, Oracle and Sun Microsystems, among others, to work on integrating their respective portal software, enterprise platforms and corporate directory server products.

Given that rival America Online has recently announced that it plans to introduce a corporate IM product of its own, Yahoo!'s timing is advantageous.

The Enterprise Edition will cost $30 (£19) per seat a year, with discounts for high-volume purchases.
Read more on Business applications