IBM extends WebSphere for financial services
IBM is poised to launch a new product later this month, WebSphere Business Integration for Financial Networks, which is designed...

Download this free guide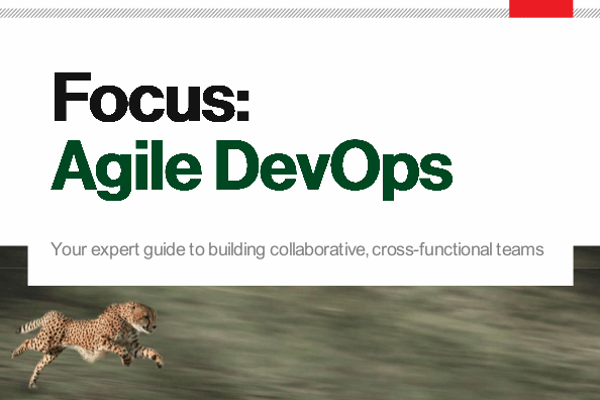 How can your business benefit from DevOps?
Let's take a look at six of the development practices that Disciplined Agile Delivery recommends for disciplined DevOps teams.
By submitting your personal information, you agree that TechTarget and its partners may contact you regarding relevant content, products and special offers.
You also agree that your personal information may be transferred and processed in the United States, and that you have read and agree to the Terms of Use and the Privacy Policy.

IBM is poised to launch a new product later this month, WebSphere Business Integration for Financial Networks, which is designed to help financial services organisations simplify finance-related messaging and automate stock trade processing.



WebSphere Business Integration will enable companies to automate trade processing over multiple external financial networks, including the new Society of Worldwide Interbank Financial Telecommunications (Swift) Internet Protocol (IP) network.

Swift, with 7,000 financial institutions as members, is a global co-operative that handles securities messages and international payments, including money transfers between banks, through its X.25 and IP networks.

IBM's offering will allow users to make a smooth and secure migration to Swift's new network, SwiftNet Version 4, the company said.

From a practical standpoint, the migration to SwiftNet Version 4 means that instead of accessing FIN, an older Swift network, through an X.25 line using a modem and encryption box, access to FIN will be through a SwiftNet Link account and an IP line. But FIN functionality and message standards will remain untouched.

WebSphere Business Integration also works with IBM's Merva software, the company's mechanism for handling Swift messaging.

The software suite centralises administration, operation and control functions for back-end payment messaging, as well as providing a "one-stop shop" for connecting users to a variety of financial networks and services, including InterAct, FIN and Trust ePayments.

IBM is working closely with Swift to help customers make the transition to the Swift IP Network. As part of that partnership, IBM will resell the SwiftAlliance Gateway product in conjunction with its WebSphere Business Integration for Financial Networks offering.

SwiftAlliance Gateway is the hardware and software package customers use to get on to SwiftNet.

IBM also announced that French bank Credit Lyonnais is in the process of deploying an IBM WebSphere Business Integration software product based on IBM CrossWorlds technology to manage its equity capital market operations processes.
Read more on Web software