UK employers welcome combined degrees in finance and computing
Employers have welcomed plans by Brunel University to offer students combined degrees in finance and computing.

Download this free guide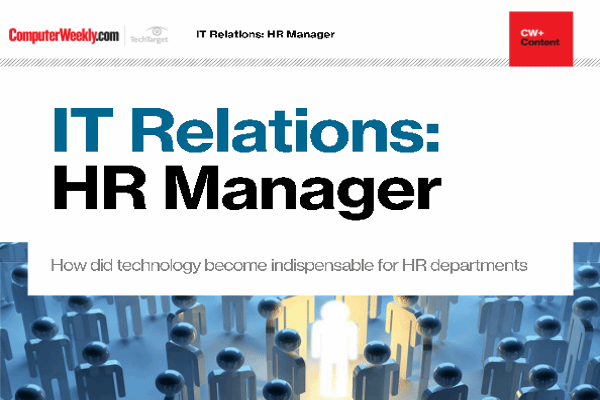 How did technology become indispensable for HR departments
HR and IT departments have begun to work closely together over the last few years. While HR historically has often received limited attention, companies now understand the key role the department plays in the business.
By submitting your personal information, you agree that TechTarget and its partners may contact you regarding relevant content, products and special offers.
You also agree that your personal information may be transferred and processed in the United States, and that you have read and agree to the Terms of Use and the Privacy Policy.

Employers have welcomed plans by Brunel University to offer students combined degrees in finance and computing.



The course, the first of its type, is designed to address employers' concerns that many IT graduates lack the necessary business skills when they start work.

"Our new course places more emphasis on employability. By developing a real-world skill set, our graduates will be able to succeed in a variety of financial sector positions," said Ken Darby-Dowman, head of mathematical sciences at Brunel University.

Students will spend about 60% of their time studying computing skills such as C and C++, software engineering, software design and databases. The rest of their time will be spent on financial markets, accounting, corporate finance and financial modelling.

The students will also be expected to work on practical financial IT projects to bring their finance and IT skills together.

"A common criticism of a lot of IT courses is that they concentrate on the technical side of IT at the expense of everything else. A lot of students are criticised because they lack business awareness," said Darby-Dowman.

Rob Voss, human resources director at Siemens Financial Services, said financial services companies would welcome IT staff with a knowledge of finance. "By completing a course with an equal emphasis on finance and computing, students will be able to contribute more quickly," he said.

Stephen Hockey, regional director at financial services recruitment firm Michael Page International, said employers are desperate for graduates with more than just IT skills. "Anything that universities can do to produce graduates who can add value immediately is a step in the right direction," he said.

"Receiving the right balance of skills before they enter the workplace will give graduates an important headstart."

The course will initially be offered to 25 undergraduates in September. The university will then review its progress and popularity after the first year.
Read more on IT jobs and recruitment