Rumours of SAP CEO departure divide analysts
The rumoured early resignation of SAP co-chairman and chief executive officer Hasso Plattner, and the assumption of full control...
This Article Covers
RELATED TOPICS

Download this free guide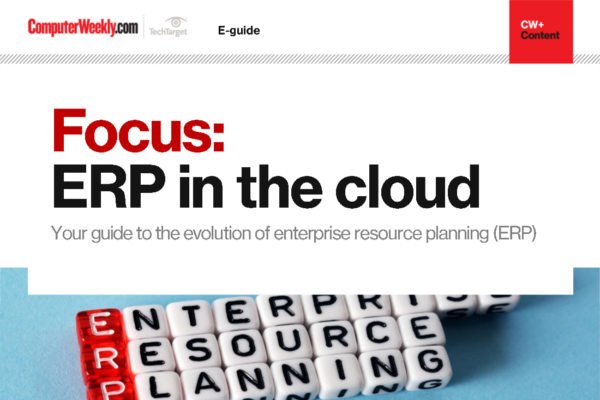 Are you keeping up with the ERP evolution?
Read about the new best practices for the ERP systems and how to tackle the growth of ERP integrations.
By submitting your personal information, you agree that TechTarget and its partners may contact you regarding relevant content, products and special offers.
You also agree that your personal information may be transferred and processed in the United States, and that you have read and agree to the Terms of Use and the Privacy Policy.

The rumoured early resignation of SAP co-chairman and chief executive officer Hasso Plattner, and the assumption of full control of the company by his counterpart, Henning Kagermann, has left analysts divided over the company's prospects.



Plattner may step down before his contract expires in late 2004, and SAP is already preparing for Kagermann to run the enterprise resource planning (ERP) software maker.

Kagermann will deliver the opening keynote at SAP's user conference in Lisbon next month, with Plattner scheduled to speak a day later.

"This is only speculation and noisemaking", commented Markus Berner, a spokesman for SAP. "We have two CEOs."

Industry analysts said they had not heard about a possible early retirement for Plattner, but were not surprised.

"I would not blame him and it won't be a tremendous upheaval for SAP. They don't have to go out and bring somebody in, they have Kagermann in place. My guess would be that Kagermann has a lot of influence already on how SAP is run at the moment," said Marianne Kolding, research director of European services at IDC.

Forrester Research analyst Charles Homs said putting SAP in the hands of Kagermann would be "an unwise move". Kagermann is not the flamboyant and visionary leader that a company like SAP needs, according to Homs, who likened Plattner to Oracle's Larry Ellison and Microsoft's Bill Gates.

"Kagermann would focus on the running of the company, but as soon as he gives a speech you feel like you have landed in a university auditorium. I don't see Kagermann as a replacement for Plattner," Homs said. "Kagermann is more a chief operating officer than a chief executive officer."

Being at the helm of a large software company, according to Homs, is not "only about money and how effective the developers are, but also about carrying out a vision and being a missionary".

IDC's Kolding believes Kagermann would do a fine job. "As long as he can listen to visionaries, he does not need to be one," she said. "He has been around for a while and knows exactly what is happening at SAP."

Plattner is the last of five former IBM employees who founded SAP in 1972 still active in the company. Last year he said he had almost ten years to go before matching the retirement age of former General Electric head Jack Welch.

"The things we are doing are too exciting that someone would [leave them] for the improvement of a golf handicap," Plattner said.
Read more on Business applications