IDT announces bid for WorldCom business
IDT officials have released details of their bid to buy WorldCom core businesses, and offered backup plans for customers of those...

Download this free guide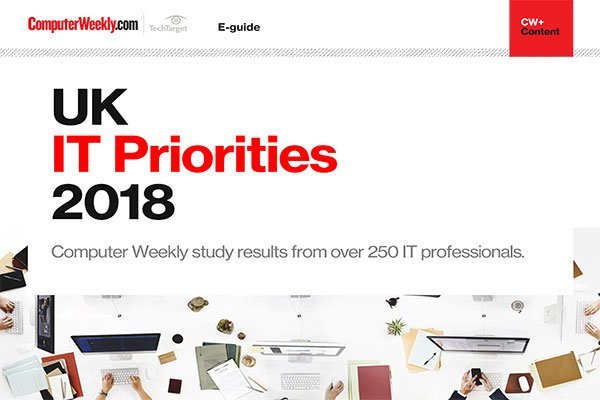 UK IT Priorities 2018 survey results
Download this e-guide to discover the results of our 2018 UK IT Priorities survey, where IT leaders shared with us what they are going to be investing in over the coming 12 months.

By submitting your personal information, you agree that TechTarget and its partners may contact you regarding relevant content, products and special offers.

You also agree that your personal information may be transferred and processed in the United States, and that you have read and agree to the Terms of Use and the Privacy Policy.

IDT officials have released details of their bid to buy WorldCom core businesses, and offered backup plans for customers of those units.



However, a WorldCom spokeswoman denied that the company was in negotiations with IDT, adding that there were no plans to sell off core businesses.

At least one industry analyst said the IDT offer was not serious.

"WorldCom does not want to sell core assets. Maybe eventually, if creditors force it into bankruptcy, it would have to sell, but we're a long way off from that at this point, " said Jeff Kagan, a telecom analyst.

On Friday, IDT officials said they were offering three years' free cash flow of the businesses that would be acquired, which was forecast to be about $5bn (£3.3bn).

The businesses include local telecom services mainly composed of the assets of MFS Communications, which WorldCom purchased in 1996. Other WorldCom businesses included in the IDT offer are Brooks Fiber Properties and MCI small- business customers for dialup long-distance service.

IDT's offer does not include WorldCom's UUNet Technologies. Internet network assets, nor does it include the MCI enterprise customer businesses. IDT's interest in the WorldCom assets was first made public a week ago in a report posted online by the Wall Street Journal, and since then IDT has briefed various media outlets on details of its plans.

The IDT offer would comprise an initial payment of $800m (£526m) in IDT stock upon the closing of the deal, with the rest paid in cash instalments during a three-year period.

WorldCom last week revealed accounting irregularities that caused the company to overstate earnings by nearly $4bn (£2.6bn). The US Securities and Exchange Commission is suing WorldCom for fraud, and a date for the case has been set for March.

WorldCom officials, however, are treating the IDT offer with scepticism.

"As far as we're concerned there are no negotiations going on," said Julie Moore, a spokeswoman for WorldCom. "WorldCom would consider any serious offer, but is highly unlikely to consider selling core business units."

IDT chairman Howard Jonas said during a conference call on Friday that "the same people who made this [WorldCom financial] situation are the ones sitting on top of it now."

Former WorldCom president and chief executive officer Bernard Ebbers resigned in late April and was succeeded by John Sidgmore, previously the vice-chairman of WorldCom. WorldCom last week announced the firing of chief financial Officer Scott Sullivan and the resignation of senior vice-president and controller David Myers.

But Jonas contended that "upper management is the same, there are no new senior vice-presidents there".

Jonas also rolled out several "stabilisation plans" to ensure WorldCom customers have services to fall back on should the company go out of business.

"We are interested in buying these businesses and we don't want to see them haemorrhaging customers," he said, adding that WorldCom customers are already flocking to IDT.

IDT would want to seal a deal with WorldCom within six weeks, he said. Beyond that time, WorldCom might have far fewer customers, he said.

The stabilisation plan has two parts:


Customers of the MFS and Brooks units can supplement their existing services with a backup service from IDT's WinStar wireless offering. The WinStar business would provide MFS and Brooks customers with redundant voice and data connections should WorldCom stop operating. The cost of the redundant service would come to about 5% of these users' existing service, IDT officials said.



IDT will also offer MCI's consumer and small business long-distance customers special account numbers that will allow them access to the IDT long- distance network. The customers can make use of the special accounts on an as-needed basis or completely switch over to IDT.


WorldCom, however, denied that its customers are leaving, insisting that its financial issues have had no effect on its network operations.

"IDT must know that WorldCom can't respond to something like this in six weeks, so it can't be serious."

IDT is based in New Jersey, and generated $1.2bn (£790m) in revenue for 2001.
Read more on IT for small and medium-sized enterprises (SME)