Gartner: poor asset management will cost you dear
Analyst group Gartner has claimed IT directors are damaging their bottom line by not tracking their hardware assets.

Download this free guide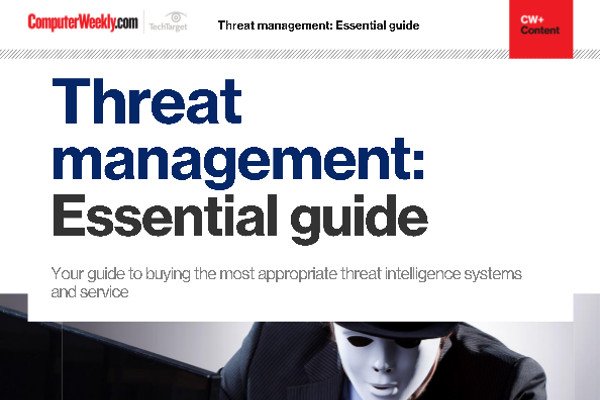 Don't become a victim!
Find out what are the most appropriate threat intelligence systems and services for your organisation
By submitting your personal information, you agree that TechTarget and its partners may contact you regarding relevant content, products and special offers.
You also agree that your personal information may be transferred and processed in the United States, and that you have read and agree to the Terms of Use and the Privacy Policy.

Analyst group Gartner has claimed IT directors are damaging their bottom line by not tracking their hardware assets.



The research company believes that less than a quarter of global enterprises have a lifecycle IT asset management programme.

Just 40% of Gartner's own customers use IT management tools to keep track of their distributed IT assets, according to a research note.

"Either the clients have elaborate manual tracking procedures, or more likely, they don't understand their asset base," wrote Bill Kirwin.

Gartner said shoddy tracking techniques increase the risk of poor system management and of unforeseen costs when introducing complex changes into corporate infrastructures. They also result in below-average service levels.

These failures can increase costs per user by up to 10%, said Gartner. The problem and costs could increase with the plethora of mobile devices that are being introduced to the enterprise.

Hardware suppliers such as Dell offer customers the chance to have their entire portfolio tracked and managed externally, while there are management software packages on offer from other suppliers.

Analyst IDC estimates that the market for software for IT hardware asset tracking will be worth £740m in 2006.

While Gartner is concerned about the lack of "dynamic" or constant tracking in business, some users said not every company needed this level of tracking.

Jeremy Ackland, IT director at Virgin Rail, told CW360.com: "Dynamic tracking may be justifiable if there are clear cost advantages, but not all companies are in this position."

Virgin Rail sees the main areas of purchase, configuration, upgrades, and disposal as the ones that companies should focus on, and it relies on separate offline systems to address them.

Managing your hardware assets

Assess the quality and depth of asset management programmes and processes


Carry out a full hardware audit if inconsistencies appear


Implement robust, scaleable IT asset management tools


Ensure closer and better planning between IT and business managers
Source: Gartner Group
Read more on IT risk management