E-skills body is denied new funds due to lack of support
The public-private sector partnership responsible for fighting the UK's IT skills shortages did not get enough backing from...

Download this free guide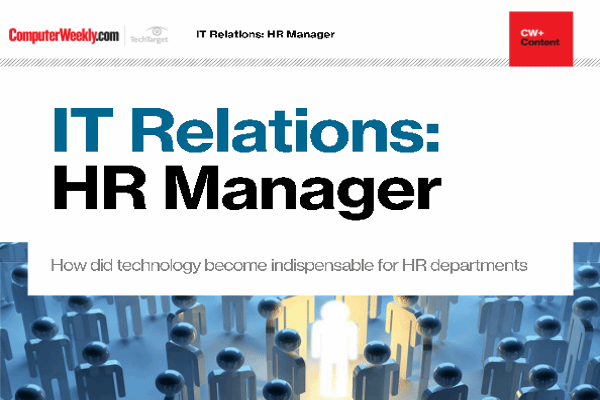 How did technology become indispensable for HR departments
HR and IT departments have begun to work closely together over the last few years. While HR historically has often received limited attention, companies now understand the key role the department plays in the business.
By submitting your personal information, you agree that TechTarget and its partners may contact you regarding relevant content, products and special offers.
You also agree that your personal information may be transferred and processed in the United States, and that you have read and agree to the Terms of Use and the Privacy Policy.

The public-private sector partnership responsible for fighting the UK's IT skills shortages did not get enough backing from telecoms companies to win funding as an early "trailblazer" body in the latest government training reforms.



The Government turned down the E-skills National Training Organisation's application to become a trailblazer sector skills council because it wanted a "much wider and stronger involvement from employers", adult skills minister John Healey revealed this week.

About 30 sector skills councils are due to replace the 70-plus national training organisations (NTOs) in a major policy shake-up, designed to improve the skills and productivity of the UK's workforce.

However, in an interview with Computer Weekly, Healey said that the proposals for the E-Skills NTO, which was renamed E-Skills UK on 1 April, were not radical enough to make the grade.

"The major shortcoming in the bid for what was otherwise a strong application for a trailblazer was that it was essentially about NTO plus," said Healey. "It was really about 'this is what we do at the moment, this is where we are going to develop it'."

Karen Price, chief executive of E-Skills UK, said the organisation was beginning to build up support from employers in the telecoms market, after taking responsibility for the sector last year.

"The trailblazer submissions took place shortly after we were asked by the Government to take on the remits for telecoms and contact centres alongside our existing responsibilities for IT," she said. "We needed to build up employer involvement on the telecoms side and develop our plans to address the significant problems the sector is facing."

The Department for Education and Skills has appointed a business advisor to work with E-Skills UK to improve its business plan. "Make no mistake," said Healey, "I want to seek a good, strong sector skills council in the e-skills field."
Read more on IT jobs and recruitment