Security boost for business P2P
Endeavors Technology is attempting to persuade corporates that they have nothing to fear from Peer-to-Peer (P2P) networking.

Download this free guide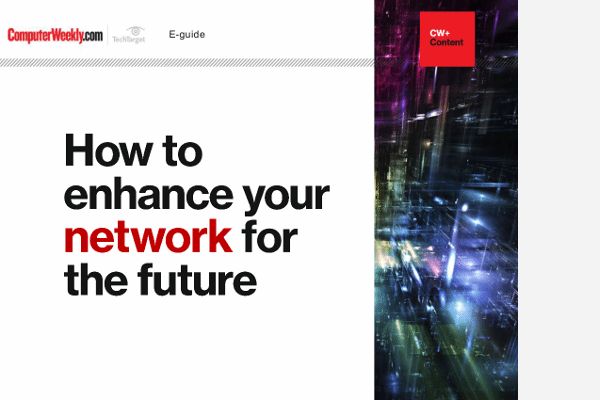 How to enhance your network for the future
Latest on networking developments and directions: NFV, self-optimising networks and IoT enabled smart cities
By submitting your personal information, you agree that TechTarget and its partners may contact you regarding relevant content, products and special offers.
You also agree that your personal information may be transferred and processed in the United States, and that you have read and agree to the Terms of Use and the Privacy Policy.

Endeavors Technology is attempting to persuade corporates that they have nothing to fear from Peer-to-Peer (P2P) networking.



While P2P networking was a greatly hyped communications technology, IT directors feared that they would lose control of their networks.

The consumer applications that spawned the hype around P2P, such as Napster, did not seem to be ideal drivers for the corporate market. Recently a number of business focused firms started to promote the technology.

Many IT directors believed that P2P could only work by circumventing security systems and bypassing company servers. However Endeavors believes it can help overcome that view with the latest 3.0 version of its Magi Enterprise application.

Unlike previous versions of the software, Magi Enterprise 3.0 sees users connect through corporate firewalls using agreed access privileges.

Endeavors' system allows users to install software clients on each of their connection devices and use a different security key for each one. However, they use a single identity to connect through all of them.

To gain access to the P2P network created, each user, whether inside or outside the company, has to be accredited by the central corporate server. Using Endeavors' system, users can work collaboratively without server involvement, which saves on network bandwidth and CPU power.

Magi Enterprise 3.0 costs between $200 (£139) and $300 (£209) per user, which covers multiple devices run by each user identity.

Travel company Zoomaway uses Magi software to keep in touch with its agents around the world, allowing it to automatically access to files and folders on agents' PCs as long as they have been accredited by the corporate server and remain switched on.

Analysts at the Aberdeen Group say that P2P has still to overcome the pre-conceptions created by the Napster furore before it can succeed in the business market.

Bernard Hulme, Endeavors chief executive, said: "If we can nail myths created by Napster, and demonstrate that other consumer P2P applications that were anonymous and bypassed security are not part of the business equation, the market will take off".