Eurim urges e-law reform
An influential IT lobbying group is urging the Government to take urgent steps to update UK laws to make it easier for law...

Download this free guide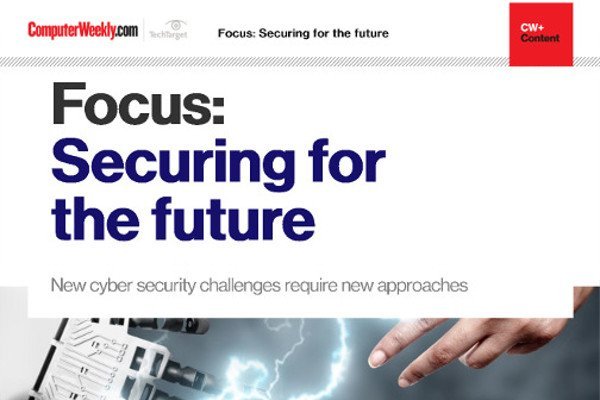 New technologies: a source of threat as well as a solution
Learn about fighting the ever evolving ransomware, IoT botnet malware and data manipulation attacks.
By submitting your personal information, you agree that TechTarget and its partners may contact you regarding relevant content, products and special offers.
You also agree that your personal information may be transferred and processed in the United States, and that you have read and agree to the Terms of Use and the Privacy Policy.

An influential IT lobbying group is urging the Government to take urgent steps to update UK laws to make it easier for law enforcement agencies to tackle computer-related crime.



Labour MP Brian White, chairman of the IT lobby group Eurim, said that gaps in laws such as the Computer Misuse Act were making it difficult for the police to prosecute electronic criminals.

"The terrorist threat has been well recognised but more mundane crimes need a greater profile.

"There is a lack of understanding that needs to be addressed and gaps that need to be filled," he said.

IT directors who are Eurim members have expressed concern that the Computer Misuse Act, which was designed before the Internet took off, does not address denial of service attacks.

The Police and Criminal Evidence Act may also need to be updated, they believe.

Although the Government has introduced new laws to give the police powers to intercept e-mails and telephone traffic data, in some cases they prevent law enforcement agencies from working effectively and create disproportionate costs for businesses, Eurim members said.

They suggest that the Government should work more closely with businesses to develop future legislation and to reach a common understanding of the scale and nature of electronic crime.

But the Government should, meanwhile, resist the temptation to invent new laws to tackle electronic crimes that could be dealt with under existing legislation, the lobby group adds.

The investigation of e-crime should not be treated as specialist subject, said White.

Local police forces, the crown prosecution services and the courts need to understand how to deal with computer-based evidence.

"The whole training issue and raising the profile of e-crime is key," White said.

"The Government needs to recognise that e-crime is an issue. The hardest part is that no one wants to talk about it. No one wants to admit they have been a victim of e-crime."

Some Eurim members have suggested that schools should teach pupils about the importance of IT security and teach them to be good "cyber-citizens."
Read more on IT risk management