Hitachi buys second consultancy firm
Experio Solutions, the consulting arm of Hitachi, has purchased Tactica - another consulting firm - in a move designed to put...

Download this free guide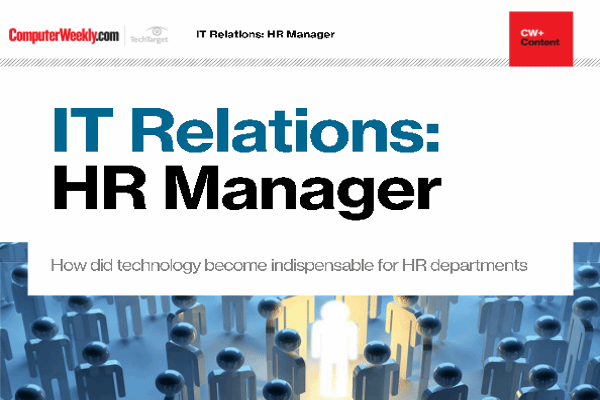 How did technology become indispensable for HR departments
HR and IT departments have begun to work closely together over the last few years. While HR historically has often received limited attention, companies now understand the key role the department plays in the business.
By submitting your personal information, you agree that TechTarget and its partners may contact you regarding relevant content, products and special offers.
You also agree that your personal information may be transferred and processed in the United States, and that you have read and agree to the Terms of Use and the Privacy Policy.

Experio Solutions, the consulting arm of Hitachi, has purchased Tactica - another consulting firm - in a move designed to put Hitachi on a par with other full-service technology providers such as IBM.



"We plan to be a billion-dollar consulting company by 2004," said Chuck Scoville, president of Experio. The companies have combined annual revenues of about $140m (£99m).

The acquisition is part of a plan to transform Hitachi from a hardware vendor to a full service provider. The company bought Experio, the consulting division of Grant Thornton, in November 2000.

Tactica adds more strategy consulting, custom development skills and geographic strength in the southwest and midwest of the US, according to Scoville. "Tactica also gives us more vertical depth in utilities and telecommunications," he added.

Hitachi said the company's plan was to build Experio into an organisation that could eventually compete with heavyweights such as Accenture and IBM Global Services.

Stephen Lane, research director at The Aberdeen Group, commented: "It took IBM 10 years to make global services what it is today. It was the result of a conscious decision on the part of [IBM chairman and chief executive officer] Lou Gerstner himself, and it was still a long process."

Scoville admitted that Experio did not yet have enough personnel to compete with the big guns on large jobs. But he said his company already goes head to head with the consulting giants on smaller projects.

Joe Lacik, chief information officer at Aviall, an independent distributor of aircraft parts and an Experio customer, said he liked the depth of experience Experio had to offer.

"They really brought in the best players available for our CRM project," Lacik said. "And I know they are not going to pull an experienced person off and put in a kid with a lunch pail to get training at my expense," he said.

Anna Danilenko, an analyst at IDC, said the addition of Tactica gave Experio more front-end, strategic business consulting expertise. "This is especially important now when IT executives are under more pressure to bring IT in line with business strategy," she said.
Read more on IT jobs and recruitment