Cap Gemini seeks 750 redundancies
Computer services company Cap Gemini Ernst & Young is to cut almost 10% of its workforce in the UK and Ireland, as demand for IT...

Download this free guide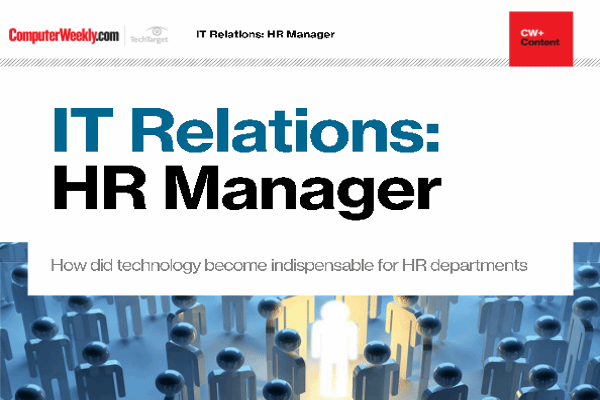 How did technology become indispensable for HR departments
HR and IT departments have begun to work closely together over the last few years. While HR historically has often received limited attention, companies now understand the key role the department plays in the business.
By submitting your personal information, you agree that TechTarget and its partners may contact you regarding relevant content, products and special offers.
You also agree that your personal information may be transferred and processed in the United States, and that you have read and agree to the Terms of Use and the Privacy Policy.

Computer services company Cap Gemini Ernst & Young is to cut almost 10% of its workforce in the UK and Ireland, as demand for IT services continues to decline.



The group is seeking 750 voluntary redundancies by Christmas but has warned staff that compulsory job cuts could follow if voluntary targets are not met.

Cap Gemini has also told staff that it will eliminate management layers, cut the pay of managers and high-income staff, and close its Knightsbridge offices.

The cutbacks come after growing pressure on the group's profits, following a downturn in demand for consultancy.

Heavy price-cutting by rival services firms fighting for a declining pool of business has had a significant impact, the group said.

In an interview with Computer Weekly, Maurice Abell, UK chief executive, said, "The consulting business and traditional IT projects have definitely been the subject of a slowdown due to clients cutting budgets and deferring decisions."

Demand for IT services from telecoms companies, manufacturers and financial services firms has been particularly badly hit, said Abell. But more companies are signing outsourcing agreements as they seek ways to reduce their IT costs.

Abell said that despite the job cuts, he would "guarantee" that customers would continue to receive the same level of service.

"We have a very clear plan to be open with our clients. One of the main reasons to do that is to make sure our clients continue to have good service," he said.

Staff will be offered the choice of early retirement, voluntary redundancy or an unpaid leave of absence for 12 or 18 months under the redundancy programme.

But Graham Briggs, national organiser of Sima II, described the leave of absence programme as a "con" because it offered no employment guarantee or compensation. "The company would not be allowed to do this in the rest of Europe because employment legislation would not allow a fait accompli," he said.

Abell said there was no sign of the market picking up. He expected 2002 to be just as difficult as the last quarter of this year and warned that more redundancies could follow if the market deteriorated.

Despite the problems elsewhere, Cap Gemini is growing more business from energy, utilities, the public sector and life science companies.
Read more on IT jobs and recruitment