Sun and Compaq support grid computing
Sun Microsystems and Compaq Computer are throwing their weight behind grid computing, pointing to its potential beyond the...
This Article Covers
RELATED TOPICS

Download this free guide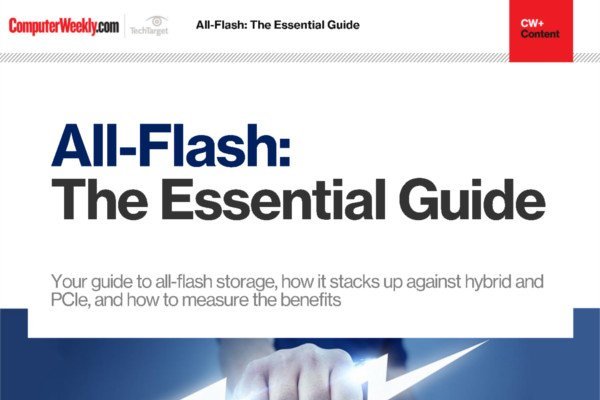 All-Flash: The Essential Guide
Access this guide to learn about all-flash storage, how it stacks up against hybrid and PCIe, and how to measure the benefits.
By submitting your personal information, you agree that TechTarget and its partners may contact you regarding relevant content, products and special offers.
You also agree that your personal information may be transferred and processed in the United States, and that you have read and agree to the Terms of Use and the Privacy Policy.

Sun Microsystems and Compaq Computer are throwing their weight behind grid computing, pointing to its potential beyond the domains of academia and computer science.



Grid computing, still in its early stages, applies the interconnected model used by power utilities to access services as well as software and hardware resources as if they are part of one virtual supercomputer.

Sun Microsystems this week strengthened its Sun Grid Engine software, sending into beta release a version of the technology, Sun Grid Engine Enterprise Edition.

Sun integrated its existing Grid Engine software with its iPlanet suite of management tools, making it easier for customers to engineer a grid and manage the allocation of resources, said Fred Cohout, director of marketing at Sun.

With its Enterprise Edition of the Grid Engine software, Sun hopes to extend the use of grid computing to campus sites with dispersed servers.

Last week, Compaq said it would sell a grid computing suite with its Alpha servers. The suite has been constructed with a series of platform partnerships.

Toronto-based Platform Computing compiled the Platform Grid Suite, which houses its own clustering capabilities, peer-to-peer software, file transfer, and scalability products. It also contains the Globus Toolkit and Avaki's software for data access and computing resources in wide-area environments.

The goal of Platform is to enable companies to build and hook into grids that include everything from the desktop to other companies' servers in different geographic locations, said Ian Baird, chief grid strategist and chief business architect at Platform Computing.

Analysts said that although Sun and Compaq's blessings will help the adoption of grid computing, acceptance of the concept hinges on customers' change of mind-set.

"Grid computing is a hard concept to sell to a conservative IT shop [that is] used to buying software, hardware, and networking as relatively discrete products," said Brent Sleeper, a partner at research and consulting firm The Stencil Group.
Read more on Server hardware