Sun to bundle iPlanet server with Solaris
Sun Microsystems plans to bundle its iPlanet Application Server with its flagship Solaris operating system, which could bring the...
This Article Covers
RELATED TOPICS

Download this free guide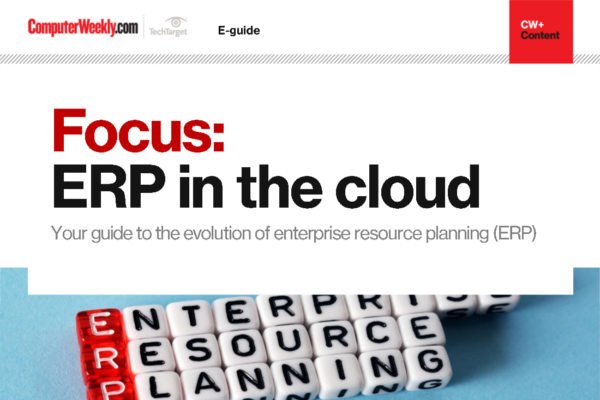 Are you keeping up with the ERP evolution?
Read about the new best practices for the ERP systems and how to tackle the growth of ERP integrations.
By submitting your personal information, you agree that TechTarget and its partners may contact you regarding relevant content, products and special offers.
You also agree that your personal information may be transferred and processed in the United States, and that you have read and agree to the Terms of Use and the Privacy Policy.

Sun Microsystems plans to bundle its iPlanet Application Server with its flagship Solaris operating system, which could bring the company into conflict with at least one of its industry partners.



Sun has released an update to Solaris that included a development version of the application server, to strengthen ties between the two products. The company plans to increase the level of integration significantly next year, by bundling a full version of iPlanet with Solaris.

Sun officials said the company is debating whether to charge a fee for the bundled product.

Application servers are a type of middleware that sit between a database and an end-user, providing a platform on which to deploy a broad range of business applications, such as e-commerce and enterprise resource.

If Sun bundles the application server with its widely used operating system it could help the company gain market share in a fiercely competitive market. The applications server market is led by BEA Systems, followed by IBM and then Sun, according to recent figures from IDC.

The move could spark conflict between Sun and BEA. As well as being competitors, the two are also close partners, with BEA's application server being most widely deployed on Sun servers.

A BEA spokesman said the company would continue to work closely with Sun, but argued that bundling the iPlanet Application Server with Solaris free of charge would be a mistake.

"What's in it for Sun?" said John Kiger, BEA's director of product marketing. "There would be no additional revenue and a lot of additional costs."

Application servers are complex and require significant development costs, Kiger added. He argued that it would it be difficult for a company to maintain its application server without generating revenue to support its development, which in the long term could hurt Sun's customers.

Sun officials declined to comment on whether the company was planning to include the application server in an update to Solaris 8 or with Solaris 9 when it is released in the middle of next year.

For Solaris users, the tighter integration would make it easier to install and manage Sun's application server with its operating system, said Anil Gadre, vice-president and general manager for Solaris.

Sun should benefit by leveraging the popularity of Solaris to boost the number of users for the iPlanet server, he added.

The company has positioned the software from iPlanet E-Commerce Solutions - formed through an alliance with AOL Time Warner - as a key element in its Sun Open Net Environment (ONE) initiative, which aims to provide businesses with hardware and software for developing Web services.

At a Sun software conference in San Francisco this week, president and chief operating officer Ed Zander said the company planned to take control of iPlanet's products, partly so that they could be integrated more tightly with Sun's offerings.

Further information
Sun: www.sun.com
BEA Systems: www.bea.com
Read more on Business applications