Portal software battle hots up
Web software heavyweights BroadVision and Vignette have launched upgrades to their competing portal products.

Download this free guide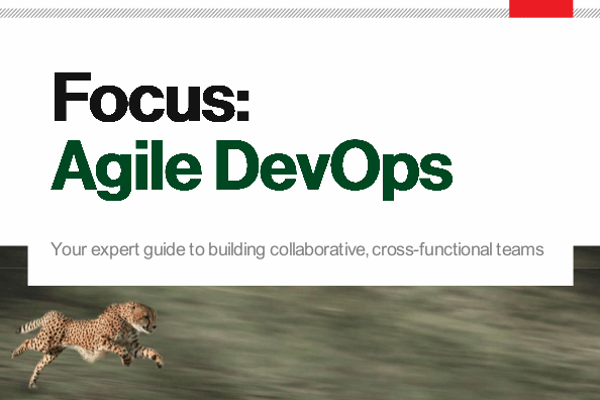 How can your business benefit from DevOps?
Let's take a look at six of the development practices that Disciplined Agile Delivery recommends for disciplined DevOps teams.
By submitting your personal information, you agree that TechTarget and its partners may contact you regarding relevant content, products and special offers.
You also agree that your personal information may be transferred and processed in the United States, and that you have read and agree to the Terms of Use and the Privacy Policy.

Web software heavyweights BroadVision and Vignette have launched upgrades to their competing portal products.



California-based BroadVision released InfoExchange Portal 6.0, an update from the first version of the product, which was made available last autumn. Meanwhile, Texas-based Vignette unveiled its packaged portal offering, Enterprise Application Portal 2.0, described as the culmination of work the company has done building portals for a number of customers.

Analysts said both products raise the bar in the evolving portal market, because both vendors bring a high level of expertise in e-commerce and content management.

"Portals unify applications on the desktop, and are becoming core communication pieces for e-business," said Charles Luce, an analyst at consultancy The Delphi Group.

Both products offer single sign on capabilities, which let users access different applications without having to authenticate password and log-in information each time. The portals from both vendors also support Sun Microsystems's Java 2 Enterprise Edition specification and offer a slew of interfaces to connect portal applications with existing legacy systems.

Luce added that integrating portal applications with existing legacy systems is a challenge. "The vendors are doing integration on the front end," he said. "But a lot of companies are facing massive integration tasks because they want their portals to talk to enterprise resource planning (ERP) systems or workflow engines or any other major category of enterprise application."

The BroadVision InfoExchange Portal will include a set of portlets, JavaBeans and interfaces for integrating into other applications when it ships next month.

Vignette plans to offer two sets of integration plug-ins with its portal, which is due to ship in mid-July. Pricing for the products was not disclosed, but BroadVision said an average software package costs $470,000 (£325,000); while Vignette estimated its average package price at $540,000.
Read more on Web software