Government splits £500m GCAT supply deal 26 ways
Computacenter has lost its exclusive grip on the GCAT public sector catalogue supply contract, after the Office of Government...

Download this free guide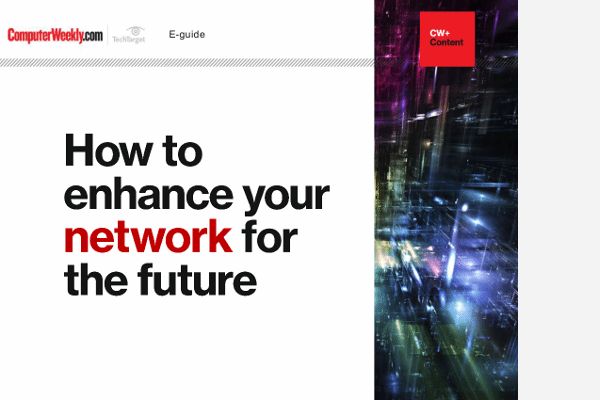 How to enhance your network for the future
Latest on networking developments and directions: NFV, self-optimising networks and IoT enabled smart cities
By submitting your email address, you agree to receive emails regarding relevant topic offers from TechTarget and its partners. You can withdraw your consent at any time. Contact TechTarget at 275 Grove Street, Newton, MA.
You also agree that your personal information may be transferred and processed in the United States, and that you have read and agree to the Terms of Use and the Privacy Policy.

Computacenter has lost its exclusive grip on the GCAT public sector catalogue supply contract, after the Office of Government Commerce extended the deal to 25 other suppliers, including SCC and PC World Business Direct.



Business placed by public sector buyers through GCAT2, which is due to go live on 1 October, could be worth as much as £500m a year, the OGC believes. The GCAT1 deal was previously held exclusively by EDS, which outsourced supply to Computacenter.

Colin Brown, head of government business at Computacenter, said he did not believe the company would be damaged by the OGC's decision to broaden its supplier base. "People will try other options, but it's my aim to make sure [GCAT] customers continue to buy from us," he said.

But Brown expected competitors such as SCC and PCWBD to put up a strong challenge, adding: "I would if I were in their shoes." He also said the broader scope of GCAT2 presented more opportunities to Computacenter because it included new NHS contracts.

An OGC spokesman claimed its decision to increase the number of suppliers was not related to Computacenter's performance under GCAT1. "We have been very impressed by Computacenter's role in GCAT1. We recognised that sometimes it is preferable for the customer to deal direct with suppliers in situations where the reseller cannot add any value. The new model offers the customer variety and choice," he said.

Tracy Westall, sales director for SCC's public sector business, said SCC's appointment as a GCAT supplier provided an important base from which to increase its presence in the sector.

Derek Lloyd, managing director of PCWBD, claimed his company's involvement was a "significant win" which gave the group entry into a market previously dominated by Computacenter.


Resellers and indirect vendors listed together
One consequence of the OGC's decision to broaden its GCAT supplier base is that corporate resellers such as Computacenter, SCC and PC World Business Direct are listed as suppliers alongside indirect vendors such as Compaq and IBM.

But Mike Morgan, Compaq's director of channel sales, assured MicroScope the situation would not lead to channel conflict. "If a customer chooses to buy direct from us, we will accept the order directly and fulfil it through a reseller partner," he said.

Morgan was unable to say how the vendor would decide which of the three GCAT resellers would be chosen to fulfil such orders. "I'm not in a position to say yet, but we are in discussions - all the suppliers are aware of the situation," he said.


Dominic Hall