AIIM - Gartner study: Goals for enterprise apps are changing
The reasons for businesses investing in data management infrastructure are shifting from back-office, cost-reduction objectives...
This Article Covers
RELATED TOPICS

Download this free guide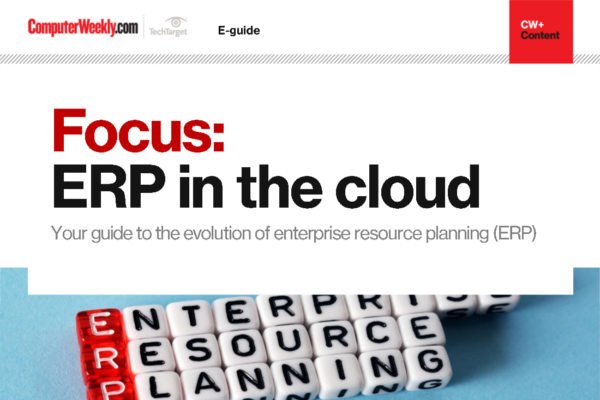 Are you keeping up with the ERP evolution?
Read about the new best practices for the ERP systems and how to tackle the growth of ERP integrations.
By submitting your personal information, you agree that TechTarget and its partners may contact you regarding relevant content, products and special offers.
You also agree that your personal information may be transferred and processed in the United States, and that you have read and agree to the Terms of Use and the Privacy Policy.

The reasons for businesses investing in data management infrastructure are shifting from back-office, cost-reduction objectives to customer-oriented, revenue-generating goals, according to a study by the Association for Information and Image Management (AIIM) International and Gartner Group, released at this week's AIIM 2001 conference.



The survey found that the fastest-growing niche of the enterprise applications market is customer relationship management (CRM), which is currently showing 26% annual expansion. The enterprise applications market also includes enterprise resource planning (ERP), records management and archiving (RM/A), accounts payable and accounts receivable (AP/AR), and human resource management (HRM), under Gartner's definition. Totalling those five areas, Gartner estimates that the market will grow from around $11bn (£7.66bn) in 2000 to $22.5bn in 2004.

The study included responses from approximately 1,000 enterprise applications users in North America, Europe, Latin America and the Pacific Rim. Just under half of the respondents work at companies with more than a thousand employees, and Gartner notes that the survey is more reflective of large organisations than the business market as a whole.

The survey found significant interest among corporate users in outsourcing enterprise applications to application service providers (ASPs), although Gartner warned that the overall market outlook for ASPs has softened since the survey was conducted in December 2000. The company also cautioned that enterprises may be reluctant to trust sensitive data to a relatively unsecured, third-party system.

Companies of all sizes are showing significant demand for wireless ERP and CRM applications, Gartner said, creating an opportunity for vendors. ERP systems include applications intended to automate a variety of core business functions, such as finance and human resources.

The survey also examined enterprise use of document technologies. Electronic document imaging technologies -- systems that digitise paperwork -- are the most often-used applications, with 58% of responding companies reporting that they have installed such technology. Collaborative tools such as Microsoft Exchange and Lotus Domino also showed a strong user base of more than 45% of respondents. Only a third of those surveyed are currently using content management software, however, with another 21% saying they plan to use it soon.

Contact the Association for Information and Image Management at http://www.aiim.org/ .
Read more on Business applications